About Intravenous Sedation
Anxiousness related to dental treatment is nothing to be embarrassed about, which is why our board-certified dentist, Dr. Stuart Ross, and his team provide care that will induce a relaxed, calm state in these patients before the dental work begins. If you are tired of dealing with a racing heart, sweaty skin, or butterflies in your stomach while in the dental chair, we can offer your several sedation options for your treatment, including intravenous sedation. With an IV used to deliver the sedative directly into your vein, Dr. Ross and his team can monitor exactly how much you are getting, and stop the sedation when the procedure is finished.
Intravenous (IV) sedation is the most invasive technique in sedation dentistry, but it is a powerful tool for Dr. Ross to have when faced with a patient who needs relief when the stress and fear becomes too much to handle. We want you to have a pleasant dental experience at City Smiles DC, and get the dental treatments you need to keep your smile healthy and gorgeous! You will basically sleep through your dental visit. No stress. No anxiety. Just a deep relaxation so that your appointment goes smoothly. If you would like to learn more about IV sedation in our Washington, DC office, please call and set up a consultation.
Reviews
"This review only contains a rating"
- A.P. /
Google /
Mar 19, 2017
"I had a great experience with Dr. Ross and his Team at City Smiles. I was recommended to Dr. Ross to have 2 crowns done on front teeth that were in bad shape. While my regular Dentist was "ok" for the regular checkups, I was looking for someone that was really among the best in high quality serious dental procedures. Before I get into the results, I want to comment on the professional high end ambiance and service that was there at every step of this experience. Dr. Ross personally took a good amount of time to examine my teeth and fully explain his plan to make my teeth look and work like new again. I was pleased that the both teeth were done in one trip - abiet a 3 hour appointment. The color match is perfect, and Love the idea of lots of big grins and smiles. This truely was a 5 star experience."
- M.D. /
Google /
Jul 23, 2017
"I went to see Dr. Ross on the recommendation of a friend after I had a horrible experience with another dentist. That was over 10 years ago. I've recommended him to several other people who have been happy as well. Friendly, competent staff who treat their patients well! Thanks for all you do to make the experience positive."
- J.S. /
Yelp /
Jul 18, 2017
"Dr. Ross came recommended to me by a friend's family dentist, and I couldn't be happier with the service I receive. Not only do Dr. Ross and his staff make sure you're comfortable and take the time to go over what you're looking for with your dental health/provider, they also go above and beyond to address specific areas of concern. Dr. Ross clearly is incredibly experienced in dentistry and keeps abreast of the latest technology, while also being personally invested in his patients. He provides his professional expertise but also works with you to plan out your care based on your specific needs, priorities, or limitations. Also, I have incredibly sensitive teeth, and his staff checked in every step of the way to make sure I was comfortable and adjusted their approach as necessary. They are so gentle and thorough with cleanings--first cleaning I actually enjoyed! If you are someone who is anxious or had a difficult history with your teeth, or just looking for a great cleaning, I couldn't recommend him/his team more!"
- A.G. /
Google /
May 29, 2017
"My experience with Dr.Ross, Melissa, Jennifer and Tina was great. On my first appointment I came with my 2 yr old because I couldn't find a babysitter in time and everyone was very accommodating. Dr.Ross' wife even played with him while I used the restroom! Wonderful team wonderful service! Also my dental work is amazing, highly recommended."
- S.G. /
Yelp /
May 27, 2017
Previous
Next
During a consultation, a patient will meet with the dentist to discuss their course of treatment, along with any fears or anxieties that a patient may have. The dentist will go over the sedation options, including IV sedation, which is considered a moderate form of sedation dentistry. If IV sedation is chosen, a thin needle will either be inserted in a vein, usually one in the patient's hand or inner elbow. Within a few minutes of sedation, the patient will start to feel relaxed and their senses will be diminished, but the patient will be conscious throughout the process. Throughout the procedure, the dentist and other dental professionals will monitor the patient to make sure they are comfortable and not experiencing any negative side effects. The amount of sedation can be changed depending on the patient's needs.
Even though each patients' recovery can vary, most patients report feeling alert soon after the IV is halted with little to no pain. However, a patient should not drive or operate heavy machinery for 24 hours following the end of their dental procedure, so a companion must accompany the patient to the appointment to drive them home afterwards. Some patients report feeling nauseous after IV sedation, but the dentist can prescribe medication to alleviate this feeling. It's also recommended that patients sleep the rest of the day, along with staying hydrated with plenty of water and clear liquids. By the next day, most patients can remember little, if anything, about the appointment due to IV sedation. It is important to note that the memory loss only applies to the actual dental appointment.
The total cost of IV sedation varies, depending on how long the procedure lasts. When IV sedation is elected by the patient, it's usually not covered by insurance. Our front office can confirm if the patient's insurance carrier will cover any of the cost.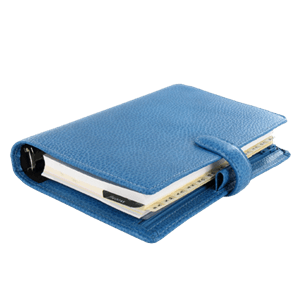 Plan Your Procedure
Procedure Recovery Location

In-Office
Contact Us
If you are dreading your next dental appointment, then IV sedation may be right for you. Dr. Ross is a top sedation dentist in Washington DC, Northern Virginia and Maryland. Simply call our office in Washington, DC, and we would be more than happy to schedule you for a consultation to go over your concerns and make sure that sedation is an appropriate option.
Related Procedures