Do you wake up with excruciating headaches or jaw pain when you were feeling fine the night before? Do you find yourself clenching your teeth at night? Have some of your teeth started looking flattened? If you answered "yes," to these questions, the reason for your pain could be bruxism, also known as teeth grinding. Bruxism is not a disease and is more a habitual motion that occurs whenever you're feeling stressed or anxious. To protect your teeth at night, it may be recommended by our team at City Smiles DC that you wear a custom night guard to protect your teeth as you sleep, so you don't subconsciously grind your teeth.
Bruxism, affects more than 10 – 15% of adults, and can cause jaw pain, headaches, tooth pain, swelling, and other symptoms. Over time, teeth grinding can damage the teeth and cause expensive dental problems. Our Washington, DC board-certified dentist, Dr. Stuart Ross, may recommend making a high quality, custom night guard to help you stop damaging your teeth, and get a decent night's sleep. Without a night guard, you run the risk of damaging your teeth even further. The teeth (especially the molars) could be ground flat, causing uneven pressure around the mouth and shifting teeth out of place. Over time, the tooth wear could eventually lead to tooth loss. Some patients have even experienced gum recession as a result of pressure on their teeth, which exposes the roots of the teeth to potential health risks.
Reviews
"This review only contains a rating"
- A.P. /
Google /
Mar 19, 2017
"I had a great experience with Dr. Ross and his Team at City Smiles. I was recommended to Dr. Ross to have 2 crowns done on front teeth that were in bad shape. While my regular Dentist was "ok" for the regular checkups, I was looking for someone that was really among the best in high quality serious dental procedures. Before I get into the results, I want to comment on the professional high end ambiance and service that was there at every step of this experience. Dr. Ross personally took a good amount of time to examine my teeth and fully explain his plan to make my teeth look and work like new again. I was pleased that the both teeth were done in one trip - abiet a 3 hour appointment. The color match is perfect, and Love the idea of lots of big grins and smiles. This truely was a 5 star experience."
- M.D. /
Google /
Jul 23, 2017
"I went to see Dr. Ross on the recommendation of a friend after I had a horrible experience with another dentist. That was over 10 years ago. I've recommended him to several other people who have been happy as well. Friendly, competent staff who treat their patients well! Thanks for all you do to make the experience positive."
- J.S. /
Yelp /
Jul 18, 2017
"Dr. Ross came recommended to me by a friend's family dentist, and I couldn't be happier with the service I receive. Not only do Dr. Ross and his staff make sure you're comfortable and take the time to go over what you're looking for with your dental health/provider, they also go above and beyond to address specific areas of concern. Dr. Ross clearly is incredibly experienced in dentistry and keeps abreast of the latest technology, while also being personally invested in his patients. He provides his professional expertise but also works with you to plan out your care based on your specific needs, priorities, or limitations. Also, I have incredibly sensitive teeth, and his staff checked in every step of the way to make sure I was comfortable and adjusted their approach as necessary. They are so gentle and thorough with cleanings--first cleaning I actually enjoyed! If you are someone who is anxious or had a difficult history with your teeth, or just looking for a great cleaning, I couldn't recommend him/his team more!"
- A.G. /
Google /
May 29, 2017
"My experience with Dr.Ross, Melissa, Jennifer and Tina was great. On my first appointment I came with my 2 yr old because I couldn't find a babysitter in time and everyone was very accommodating. Dr.Ross' wife even played with him while I used the restroom! Wonderful team wonderful service! Also my dental work is amazing, highly recommended."
- S.G. /
Yelp /
May 27, 2017
Previous
Next
Once the patient decides to get a night guard, they will schedule an appointment at their dentist to have impressions of the upper and lower teeth made. The impressions will be sent to a dental laboratory where a custom-fit night guard will be crafted for the patient. Once the night guard is returned to the dentist, the patient will come in to have their night guard fitted by their dentist.
The night guard can last for several years with proper home care. The patient should clean the mouth guard before and after each use. Depending on the type of material used when making the mouth guard, the dentist will give the patient more specific care instructions. Patients should bring their night guard to all future dental appointments so the dentist can check for general wear and decide when it needs to be replaced.
Compared to over-the-counter night guards, custom night guards are more expensive, but some or all of the cost may be covered by the patient's dental insurance if it is medically necessary. A night guard custom fit by a dentist can cost more than one purchased over-the-counter, but they are more comfortable and last longer than store-bought night guards.
While some night guards can be bought at your local drugstore, it's more advantageous to have a custom night guard made for you. Drugstore night guards do not last very long, doesn't cover all of your teeth, and can often be ill-fitting. A custom night guard from Dr. Ross could be just the thing that keeps your smile from needing expensive dental work down the road. You can feel rest assured that the night guard fits correctly, comfortably, and protects your teeth fully. Store-bought night guards don't offer this type of reassurance.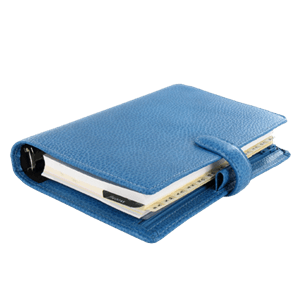 Plan Your Procedure
Procedure Recovery Location

In-Office
Contact Us
If you are one of the 30 – 40 million Americans, who wake up with headaches or mouth pain, you should ask your dentist about a custom night guard that can protect your teeth from grinding and clenching. Not only will you get a better night's sleep, but you'll also protect your teeth from serious damage. Come to our office for an appointment to talk to Dr. Ross about night guards today.
Related Procedures