Do you wake up with excruciating headaches or jaw pain when you were feeling fine the night before? Do you find yourself clenching your teeth at night? Have some of your teeth started looking flattened? If you answered "yes," to these questions, the reason for your pain could be bruxism, also known as teeth grinding. Bruxism is not a disease and is more a habitual motion that occurs whenever you're feeling stressed or anxious. To protect your teeth at night, it may be recommended by our team at City Smiles DC that you wear a custom night guard to protect your teeth as you sleep, so you don't subconsciously grind your teeth.
Bruxism, affects more than 10 – 15% of adults, and can cause jaw pain, headaches, tooth pain, swelling, and other symptoms. Over time, teeth grinding can damage the teeth and cause expensive dental problems. Our Washington, DC board-certified dentist, Dr. Stuart Ross, may recommend making a high quality, custom night guard to help you stop damaging your teeth, and get a decent night's sleep. Without a night guard, you run the risk of damaging your teeth even further. The teeth (especially the molars) could be ground flat, causing uneven pressure around the mouth and shifting teeth out of place. Over time, the tooth wear could eventually lead to tooth loss. Some patients have even experienced gum recession as a result of pressure on their teeth, which exposes the roots of the teeth to potential health risks.
Reviews
"This review only contains a rating"
- A.P. /
Google /
Mar 19, 2017
"I've been seeing Dr. Ross for thirty years. He is extremely talented and professional. He takes his time to makes every procedure as comfortable and pain-free as is possible. Very friendly staff give out free M&Ms. What's not to love?"
- J.S. /
Yelp /
Oct 01, 2017
"Not a big fan of going to the dentist, but even cleanings are a treat at City Smiles. Dr. Ross is up on all the latest tech and makes the experience pretty darn comfortable. I recently had to have a crown replaced and while this has been an ordeal at other dentists, the afternoon I spent was really great. Cozy blankets, eye protectors, a place for your stuff while you're waiting for the crown to cook, any kind of music you want, and just an overall very relaxing experience, all things considered. I've been going to Dr. Ross since I moved to DC about 4 years ago and he and his team are the best."
- D.H. /
Yelp /
Sep 24, 2017
"Dr. Ross is a dental artist! He beautifully repaired our teenage son's broken front tooth, eased fears, and explained the longer term plan and how the tooth will change with maturity. It is such a relief to have the excellent team at City Smiles caring for our family. I have been a happy client for more than 25 years."
- J.B. /
Google /
Sep 18, 2017
"This was an excellent experience. The staff was kind. The doctor was very thorough. He took away pain I was having from another dental facility. It is clean and neat. I highly recommend City Smile in DC."
- L.S. /
Google /
Sep 04, 2017
Previous
Next
Once the patient decides to get a night guard, they will schedule an appointment at their dentist to have impressions of the upper and lower teeth made. The impressions will be sent to a dental laboratory where a custom-fit night guard will be crafted for the patient. Once the night guard is returned to the dentist, the patient will come in to have their night guard fitted by their dentist.
The night guard can last for several years with proper home care. The patient should clean the mouth guard before and after each use. Depending on the type of material used when making the mouth guard, the dentist will give the patient more specific care instructions. Patients should bring their night guard to all future dental appointments so the dentist can check for general wear and decide when it needs to be replaced.
Compared to over-the-counter night guards, custom night guards are more expensive, but some or all of the cost may be covered by the patient's dental insurance if it is medically necessary. A night guard custom fit by a dentist can cost more than one purchased over-the-counter, but they are more comfortable and last longer than store-bought night guards.
While some night guards can be bought at your local drugstore, it's more advantageous to have a custom night guard made for you. Drugstore night guards do not last very long, doesn't cover all of your teeth, and can often be ill-fitting. A custom night guard from Dr. Ross could be just the thing that keeps your smile from needing expensive dental work down the road. You can feel rest assured that the night guard fits correctly, comfortably, and protects your teeth fully. Store-bought night guards don't offer this type of reassurance.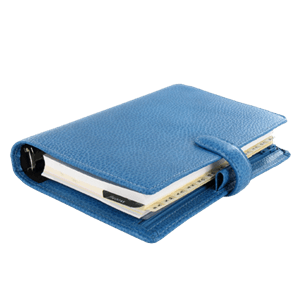 Plan Your Procedure
Procedure Recovery Location

In-Office
Contact Us
If you are one of the 30 – 40 million Americans, who wake up with headaches or mouth pain, you should ask your dentist about a custom night guard that can protect your teeth from grinding and clenching. Not only will you get a better night's sleep, but you'll also protect your teeth from serious damage. Come to our office for an appointment to talk to Dr. Ross about night guards today.
Related Procedures