Do you wake up with excruciating headaches or jaw pain when you were feeling fine the night before? Do you find yourself clenching your teeth at night? Have some of your teeth started looking flattened? If you answered "yes," to these questions, the reason for your pain could be bruxism, also known as teeth grinding. Bruxism is not a disease and is more a habitual motion that occurs whenever you're feeling stressed or anxious. To protect your teeth at night, it may be recommended by our team at City Smiles DC that you wear a custom night guard to protect your teeth as you sleep, so you don't subconsciously grind your teeth.
Bruxism, affects more than 10 – 15% of adults, and can cause jaw pain, headaches, tooth pain, swelling, and other symptoms. Over time, teeth grinding can damage the teeth and cause expensive dental problems. Our Washington, DC board-certified dentist, Dr. Stuart Ross, may recommend making a high quality, custom night guard to help you stop damaging your teeth, and get a decent night's sleep. Without a night guard, you run the risk of damaging your teeth even further. The teeth (especially the molars) could be ground flat, causing uneven pressure around the mouth and shifting teeth out of place. Over time, the tooth wear could eventually lead to tooth loss. Some patients have even experienced gum recession as a result of pressure on their teeth, which exposes the roots of the teeth to potential health risks.
Reviews
"I haven't been to this office, but I had my invisalign done in Boston by Dr. Olga Spivak, who recently moved to City Smiles in DC - so I trust it must be a great place. Dr. Spivak guided me through the occasionally challenging process of fixing my bite, with an excellent result. I come from a heritage of terrible teeth so not an easy job. She's a great mix of kind and thoughtful with effective and pragmatic. A friend but also highly professional, both with clients and fellow staff. Wish she hadn't left! For the record, I asked for her new office so I could post a review, and I write them seldom. Totally unsolicited."
- C.B. /
Google /
Mar 06, 2019
"Dr. Ross and his team are amazingly warm and friendly. They instill a sense of comfort in their patients and do all they can to make sure you understand your different options."
- A.H. /
Google /
Mar 04, 2019
"I just returned from City Smiles and I can't express how happy (and relieved) I am with Dr. Ross and his wonderful team. I'm another one of those terrified about going to the dentist and neglected my teeth for far too long. When I had a major problem last Friday night, my husband (who has been a long-time patient) called Dr. Ross, who fit us in when he didn't have office hours on Saturday. He took his time to explain everything to me and did not make me feel neglectful or embarrassed. His bedside manner is the best I've seen with any doctor. Today, he and Deneen and Ashley took excellent care of me and I know I'll be a regular patient going forward. I can't recommend them highly enough. Thank you Dr. Ross and everyone at City Smiles!"
- J.B. /
Yelp /
Feb 11, 2019
"Semi-Annual Cleaning Appointment - I have been coming to see Dr. Ross and his team for 28 years and have enjoyed every minute of the experience. I hope he will be around for another 28 years"
- R.M. /
RateABiz /
Feb 08, 2019
"Highly, highly recommend City Smiles! Dr. Ross was so personable and thoroughly explained his process. He was very informative and answered all my questions. The staff was incredible as well. Very helpful in regards to insurance questions and dealing with the insurance provider."
- M.S. /
Google /
Jan 24, 2019
Previous
Next
Once the patient decides to get a night guard, they will schedule an appointment at their dentist to have impressions of the upper and lower teeth made. The impressions will be sent to a dental laboratory where a custom-fit night guard will be crafted for the patient. Once the night guard is returned to the dentist, the patient will come in to have their night guard fitted by their dentist.
The night guard can last for several years with proper home care. The patient should clean the mouth guard before and after each use. Depending on the type of material used when making the mouth guard, the dentist will give the patient more specific care instructions. Patients should bring their night guard to all future dental appointments so the dentist can check for general wear and decide when it needs to be replaced.
Compared to over-the-counter night guards, custom night guards are more expensive, but some or all of the cost may be covered by the patient's dental insurance if it is medically necessary. A night guard custom fit by a dentist can cost more than one purchased over-the-counter, but they are more comfortable and last longer than store-bought night guards.
While some night guards can be bought at your local drugstore, it's more advantageous to have a custom night guard made for you. Drugstore night guards do not last very long, doesn't cover all of your teeth, and can often be ill-fitting. A custom night guard from Dr. Ross could be just the thing that keeps your smile from needing expensive dental work down the road. You can feel rest assured that the night guard fits correctly, comfortably, and protects your teeth fully. Store-bought night guards don't offer this type of reassurance.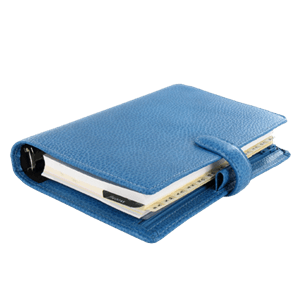 Plan Your Procedure
Procedure Recovery Location

In-Office
Contact Us
If you are one of the 30 – 40 million Americans, who wake up with headaches or mouth pain, you should ask your dentist about a custom night guard that can protect your teeth from grinding and clenching. Not only will you get a better night's sleep, but you'll also protect your teeth from serious damage. Come to our office for an appointment to talk to Dr. Ross about night guards today.
Related Procedures