Laughing gas, or nitrous oxide sedation, has one purpose in our dental practice: to make our patients relaxed during their dental procedures. You may have heard it called inhalation sedation or happy gas. Either way, nitrous oxide sedation is given to our patients (who qualify) at City Smiles DC by our board-certified dentist, Dr. Stuart Ross to temporarily sedate them through dental procedures.
At City Smiles DC, we treat numerous patients of all ages, who experience elevated levels of anxiety when visiting the dentist, and why we offer sedation dentistry. We can make even the most extensive dental work bearable with our sedation techniques, and Dr. Ross can perform multiple dental treatments in a single visit while you are under sedation. In our Washington, DC dental practice, sedation dentistry can be used in conjunction with any type of treatment, from routine general dentistry checkups to cosmetic dentistry procedures or in-depth surgical dental work. Call our Patient Coordinator to learn more, and schedule your next appointment.
Reviews
"I haven't been to this office, but I had my invisalign done in Boston by Dr. Olga Spivak, who recently moved to City Smiles in DC - so I trust it must be a great place. Dr. Spivak guided me through the occasionally challenging process of fixing my bite, with an excellent result. I come from a heritage of terrible teeth so not an easy job. She's a great mix of kind and thoughtful with effective and pragmatic. A friend but also highly professional, both with clients and fellow staff. Wish she hadn't left! For the record, I asked for her new office so I could post a review, and I write them seldom. Totally unsolicited."
- C.B. /
Google /
Mar 06, 2019
"Dr. Ross and his team are amazingly warm and friendly. They instill a sense of comfort in their patients and do all they can to make sure you understand your different options."
- A.H. /
Google /
Mar 04, 2019
"I just returned from City Smiles and I can't express how happy (and relieved) I am with Dr. Ross and his wonderful team. I'm another one of those terrified about going to the dentist and neglected my teeth for far too long. When I had a major problem last Friday night, my husband (who has been a long-time patient) called Dr. Ross, who fit us in when he didn't have office hours on Saturday. He took his time to explain everything to me and did not make me feel neglectful or embarrassed. His bedside manner is the best I've seen with any doctor. Today, he and Deneen and Ashley took excellent care of me and I know I'll be a regular patient going forward. I can't recommend them highly enough. Thank you Dr. Ross and everyone at City Smiles!"
- J.B. /
Yelp /
Feb 11, 2019
"Semi-Annual Cleaning Appointment - I have been coming to see Dr. Ross and his team for 28 years and have enjoyed every minute of the experience. I hope he will be around for another 28 years"
- R.M. /
RateABiz /
Feb 08, 2019
"Highly, highly recommend City Smiles! Dr. Ross was so personable and thoroughly explained his process. He was very informative and answered all my questions. The staff was incredible as well. Very helpful in regards to insurance questions and dealing with the insurance provider."
- M.S. /
Google /
Jan 24, 2019
Previous
Next
Typically, nitrous oxide is combined with oxygen for safer results. To begin sedation, the dentist places a nasal hood over the patient's nose and the patient is instructed to breathe normally through their nose in order to inhale the gas. The nitrous oxide will start working within a few minutes and the patient will begin to feel light-headed. After that, the patient will notice a tingling sensation, usually in their arms and legs, or a vibrating feeling that is followed by a warmth through the body. Once the gas takes full effect, the patient should experience a sense of euphoria, or well-being. Unlike other forms of sedation, the dentist can determine the exact amount of time that the nitrous oxide is needed. Therefore, it can be switched on and off at any given time, depending on the patient's needs.
Once the dentist has stopped the supply of nitrous oxide, the gas should leave the body within 3 – 5 minutes, which means that the patient should have no "hangover" effect, and is safe to drive home after the procedure. Since nitrous oxide is a relatively safe form of sedation, there are usually no negative side effects associated with the gas. In rare instances, a patient may report slight nausea. If a patient is prone to nausea, it is suggested they eat something before receiving nitrous oxide.
The exact price of nitrous oxide can vary depending on whether the cost of the gas is charged per hour or per visit. It is best to check with a dentist in order to get a better understanding of the price. In addition, our front office can check with the patient's insurance company to see if nitrous oxide is partially or fully covered.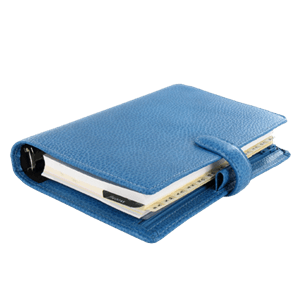 Plan Your Procedure
Procedure Recovery Location

In-Office
Contact Us
Dr. Ross is a top sedation dentist in the Greater Washington, DC area, including Arlington, VA and Bethesda, MD. When you contact our office to schedule an appointment, we are happy to answer any questions you may have regarding sedation. We can walk you through the process and discuss the advantages and disadvantages. Please contact us today to schedule your consultation to see if nitrous oxide is right for you.
Related Procedures