Laughing gas, or nitrous oxide sedation, has one purpose in our dental practice: to make our patients relaxed during their dental procedures. You may have heard it called inhalation sedation or happy gas. Either way, nitrous oxide sedation is given to our patients (who qualify) at City Smiles DC by our board-certified dentist, Dr. Stuart Ross to temporarily sedate them through dental procedures.
At City Smiles DC, we treat numerous patients of all ages, who experience elevated levels of anxiety when visiting the dentist, and why we offer sedation dentistry. We can make even the most extensive dental work bearable with our sedation techniques, and Dr. Ross can perform multiple dental treatments in a single visit while you are under sedation. In our Washington, DC dental practice, sedation dentistry can be used in conjunction with any type of treatment, from routine general dentistry checkups to cosmetic dentistry procedures or in-depth surgical dental work. Call our Patient Coordinator to learn more, and schedule your next appointment.
Reviews
"This review only contains a rating"
- A.P. /
Google /
Mar 19, 2017
"I had a great experience with Dr. Ross and his Team at City Smiles. I was recommended to Dr. Ross to have 2 crowns done on front teeth that were in bad shape. While my regular Dentist was "ok" for the regular checkups, I was looking for someone that was really among the best in high quality serious dental procedures. Before I get into the results, I want to comment on the professional high end ambiance and service that was there at every step of this experience. Dr. Ross personally took a good amount of time to examine my teeth and fully explain his plan to make my teeth look and work like new again. I was pleased that the both teeth were done in one trip - abiet a 3 hour appointment. The color match is perfect, and Love the idea of lots of big grins and smiles. This truely was a 5 star experience."
- M.D. /
Google /
Jul 23, 2017
"I went to see Dr. Ross on the recommendation of a friend after I had a horrible experience with another dentist. That was over 10 years ago. I've recommended him to several other people who have been happy as well. Friendly, competent staff who treat their patients well! Thanks for all you do to make the experience positive."
- J.S. /
Yelp /
Jul 18, 2017
"Dr. Ross came recommended to me by a friend's family dentist, and I couldn't be happier with the service I receive. Not only do Dr. Ross and his staff make sure you're comfortable and take the time to go over what you're looking for with your dental health/provider, they also go above and beyond to address specific areas of concern. Dr. Ross clearly is incredibly experienced in dentistry and keeps abreast of the latest technology, while also being personally invested in his patients. He provides his professional expertise but also works with you to plan out your care based on your specific needs, priorities, or limitations. Also, I have incredibly sensitive teeth, and his staff checked in every step of the way to make sure I was comfortable and adjusted their approach as necessary. They are so gentle and thorough with cleanings--first cleaning I actually enjoyed! If you are someone who is anxious or had a difficult history with your teeth, or just looking for a great cleaning, I couldn't recommend him/his team more!"
- A.G. /
Google /
May 29, 2017
"My experience with Dr.Ross, Melissa, Jennifer and Tina was great. On my first appointment I came with my 2 yr old because I couldn't find a babysitter in time and everyone was very accommodating. Dr.Ross' wife even played with him while I used the restroom! Wonderful team wonderful service! Also my dental work is amazing, highly recommended."
- S.G. /
Yelp /
May 27, 2017
Previous
Next
Typically, nitrous oxide is combined with oxygen for safer results. To begin sedation, the dentist places a nasal hood over the patient's nose and the patient is instructed to breathe normally through their nose in order to inhale the gas. The nitrous oxide will start working within a few minutes and the patient will begin to feel light-headed. After that, the patient will notice a tingling sensation, usually in their arms and legs, or a vibrating feeling that is followed by a warmth through the body. Once the gas takes full effect, the patient should experience a sense of euphoria, or well-being. Unlike other forms of sedation, the dentist can determine the exact amount of time that the nitrous oxide is needed. Therefore, it can be switched on and off at any given time, depending on the patient's needs.
Once the dentist has stopped the supply of nitrous oxide, the gas should leave the body within 3 – 5 minutes, which means that the patient should have no "hangover" effect, and is safe to drive home after the procedure. Since nitrous oxide is a relatively safe form of sedation, there are usually no negative side effects associated with the gas. In rare instances, a patient may report slight nausea. If a patient is prone to nausea, it is suggested they eat something before receiving nitrous oxide.
The exact price of nitrous oxide can vary depending on whether the cost of the gas is charged per hour or per visit. It is best to check with a dentist in order to get a better understanding of the price. In addition, our front office can check with the patient's insurance company to see if nitrous oxide is partially or fully covered.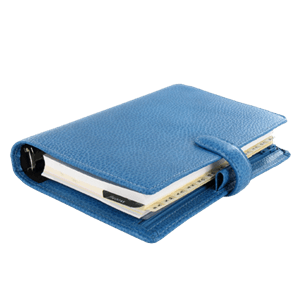 Plan Your Procedure
Procedure Recovery Location

In-Office
Contact Us
Dr. Ross is a top sedation dentist in the Greater Washington, DC area, including Arlington, VA and Bethesda, MD. When you contact our office to schedule an appointment, we are happy to answer any questions you may have regarding sedation. We can walk you through the process and discuss the advantages and disadvantages. Please contact us today to schedule your consultation to see if nitrous oxide is right for you.
Related Procedures