About Oral-Conscious Sedation
Do you get clammy hands when you walk by a dental office? Do the sounds or smells of a dental office cause anxiety? Do you avoid dental care because of a bad experience? If you answered "yes" to any of these questions, you may be eligible for sedation dentistry. At City Smiles DC, our dentist, Dr. Stuart Ross, offers oral sedation for your convenience, to help keep you relaxed and calm at your appointment to get the care that you need.
Oral sedation takes the form of a pill or 2 that you consume a few hours or the night before your procedure takes place. By the time you reach our office, you'll feel relaxed and ready for your treatment. The common misconception is that sedation knocks you out, but with our oral sedation, you will remain conscious, and feel a deep sense of calm and relaxation. We have found that patients, who are afraid of needles, prefer this method of sedation compared to other methods, such as intravenous (IV) sedation, which is administered through a vein in the arm or hand. Swallowing a few pills instead is preferable.
We utilize sedation dentistry for a variety of reasons, and the most common is to alleviate dental fears and anxiety. If the thought of a dental appointment gives you shivers, it may be time to consider oral sedation to help you.
When it comes to maintaining your oral health, the gateway to your body is through your mouth; if your oral health is poor, it's possible that it could affect other parts of your body. Some studies have shown that it's possible for bacterial infections in the mouth to be connected to cardiovascular and respiratory issues. If you're experiencing bodily issues and visit your primary care doctor, one of the first places they check is in your mouth. If it looks like an infection, they may recommend that you go see your dentist.
Because this connection is so valuable, it's important to maintain good oral health. If your dental anxiety is preventing you from visiting the dentist, then oral sedation could be the answer. Don't let your fear stop you from getting the smile you deserve.
Oral-Conscious Sedation Reviews
Before oral-conscious sedation is given, the patient should meet with a dentist to thoroughly review the patient's medical history, current medications, and any drug allergies. If it's determined that a patient is a good candidate, the dentist will go over sedation options. If oral-conscious sedation is chosen, the pill will be taken 1 hour prior to the procedure. The pill will produce a tranquil state and the feeling will last throughout the procedure and several hours afterwards, so the patient will require an escort to drive him or her home. Since the patient is still conscious throughout the procedure, he or she should be alert enough to hear the dentist and respond to instructions. If a patient feels groggy and falls asleep, a simple shake should rouse the patient to wakefulness.
After oral-conscious sedation is taken, a patient should not drive or operate heavy machinery for 24 hours following the procedure. In some cases, the patient may remember little or nothing about the particular dental procedure, though memory will be intact for the rest of the day's events. Since a pain-reliever, such as a local anesthetic, is usually administered prior to the procedure, most patients report little or no pain or discomfort after the dental work. For the most part, oral-conscious sedatives are considered quite safe and most patients can tolerate them well with no side effects. In some instances, patients may feel nauseous or vomit after taking the sedative.
Depending on the patient's insurance coverage, some, if not all, of the cost for an oral-conscious sedative can be covered. Our office can check ahead of time to see what's covered and what's not if the patient provides their insurance information.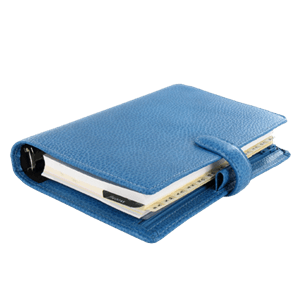 Plan Your Procedure
Procedure Recovery Location

In-Office and Out-Patient
Contact Us
At City Smiles DC in Washington, DC, we understand when our patients feel helpless or fearful about dental treatments and procedures. We are dedicated to helping you relax for your treatment, and that includes access to safe and effective oral sedation. Dr. Ross is a top sleep dentist in the Greater Washington, DC area, including Arlington, VA and Bethesda, MD. Relieve your dental anxiety at City Smiles DC, and call to schedule your consultation with Dr. Ross, and restore your smile for a more glamorous you.
Related Procedures