There are many ways to treat sleep apnea, which obstructs your airway while you sleep. Our board-certified dentist, Dr. Stuart Ross helps many patients each year with their sleep apnea treatment, and he starts with oral appliance therapy for qualifying candidates. After a complete consultation and examination of your mouth, we can produce a digital impression of your mouth, and then Dr. Ross can make a customize mouth guard to help treat sleep apnea and snoring. This mouth guard, or night guard, is to be worn only at night while you attempt to get a good night's sleep. For many of our sleep apnea patients a good night's sleep is hard to come by, and we want to make this a thing of the past. The appliance will keep the jaw in the right position throughout the night to prevent obstruction of the airway, and allow the appropriate amount of oxygen into your body.
With the proper oral appliance for sleep apnea, our patients can prevent many larger problems, including:
Fatigue
Snoring
High blood pressure
Heart conditions
Weight gain
For some patients, it may be necessary to seek more aggressive treatments for sleep apnea, such as a C-PAP machine and humidifier with a sleep mask. If you would like to learn more about oral appliance therapy for sleep apnea, please schedule a consultation with Dr. Ross at our Washington, DC office at your earliest convenience.
Reviews
"Dr Ross and his team are friendly and committed to your comfort and quality care.  Dr. Ross found a tooth that required surgery and quickly referred me for an additional consultation and to an oral surgeon.  I am grateful he identified the problem before it became a big problem.  Melissa did an excellent job and gave me a thorough and pain free cleaning.  The front desk are so kind and helped with additional appointments.  Highly recommend."
- S.M. /
Yelp /
Jan 24, 2018
"Going to the dentist has never been so pleasant! Dr Ross is wonderful as is his staff."
- M.D. /
Google /
Dec 10, 2017
"I have been getting my dental needs met at City Smiles since 1996, even though I have been living in London for the past two-and-a-half years. From the moment you step into the waiting room to the moment you step out of the dental chair, Dr. Ross and his associates are warm and welcoming. After twenty years of going to City Smiles, I feel like I am visiting an old friend who just happens to be incredibly handy with dental implements. Speaking of which: Dr. Ross and his team are constantly going to conferences and seminars so that they are on the cutting edge of dentistry. They have the latest in technology, and the care at City Smiles just keeps getting better and better. In over twenty years I have never had a complaint. My teeth look good and feel good, and I've been told I have great gums. I never thought I'd say this, but I actually enjoy going to the dentist. City Smiles is worth crossing the Atlantic for."
- S.K. /
Google /
Dec 03, 2017
"I was referred to Dr. Ross for veneers. Wow.....I've never felt so comfortable in the dentist chair until my visit at City Smiles. Dr. Ross and Tina were so professional, warm, and comforting. I had a lengthy procedure - 6 veneers in one day. The technology they offer creates veneers almost instantly. They talked me through every step of the process. I highly recommend Dr. Ross for veneers and plan to use City Smiles for my regular visits."
- K.A. /
Yelp /
Nov 27, 2017
"A completely different experience than I am accustomed to from a dental practice. I have been to two types of dentists before. One has the dentists doing the cleaning and x-rays and just about everything else. The other had a hygienist do the cleaning and the dentist would come in for about 10 seconds and say "You need to brush and floss more". In either case the level of care was probably average. Dr. Ross's office was a completely new experience. Based on his credentials and the scattered gray hair (he seems to have a great humbled sense of humor too), he has been practicing for a long time so he has a lot of experience, but it looks like he keeps up with all of the latest technology and has not stagnated. Some of the equipment is impressive. I am an Engineer so it was interesting to hear about some of it and Dr Ross was excited to show me. Dr. Ross spent more time with me than any other health care provider I have ever seen. He took many close up digital images of my teeth from every angle and used a digital X-Ray machine. He was instantly able to show me exactly where the problems were and it was very clear. I could also see quite clearly that I needed to get a sharper razor. All of the other dentists I have been to look with their eyes and try to explain in words what they are seeing. It might be obvious to them but the pictures really helped me. The hygienist was very professional and thorough. If your hygienist is not referencing X-Rays and close up images as they are cleaning your teeth and gums, they are behind the times. They are flying blind. You might get out of your dentist with a checkup and cleaning for $99.95, but it looks like Earl Sheib cleaned your teeth. By the way, the 1990's called, they want their dentist back.The receptionist staff was friendly and patient. I think with the proliferation of online reviews, many practices are paying more attention to how patients are treated by employees other than just the doctor. I have noticed an improvement at other dentist's/doctor's offices and it is very clear here that it is important. Dr. Ross was forthcoming on the costs of the various procedures I should consider, some of which he could provide and others he could not. Once I saw the pictures and he explained how not fixing certain issues would degrade my teeth faster since the hard enamel is worn or chipped, it made sense what I needed to do. I have had a few crashes/hits that affected my teeth so I was not expecting the best report card, however, I did not feel pressured to do anything at any point. In fact, I left the office without making any follow up appointments. No medical procedure is cheap so there are tough decisions to be made. I will be going back to have some more work done soon though, and will schedule the rest over time. I would rather deal with the issues up front while I am younger than be getting a ton of bridges, root canals, implants ... when I am 75 which would ultimately cost a lot more money. And I will have better looking teeth now. Probably like remodeling the kitchen right after you buy the house or right before you sell it. Do I want a nice smile now or do I want to look good at my funeral? I came in from Rockville to specifically to see Dr. Ross because my wife went to see him based on the great reviews and a recommendation from a friend. She had nothing but good things to say when she came home and had two teeth perfectly repaired. There are plenty of other dentists between my house and the middle of DC but I felt like I needed to re-baseline what I should expect from a dentist. Glad I went. There is a good pastry shop, Paul, right around the corner too. Dirty up all of the work you just had done. 3% of the reason I trekked in to DC. And no matter what they say, those donuts are not "oven baked" they are deep fried. Maybe I should write a review of Paul while I am at it."
- R.B. /
Google /
Nov 12, 2017
Previous
Next
Patients should get a sleep study to confirm their sleep apnea and go over possible treatments. If the patient decides to get an oral appliance, a mold will be taken of the patient's mouth at the dentist. The mold will be sent to a dental laboratory where a custom mouth guard will be created based on the patient's needs. When the mouth guard is returned to the office, the patient will come in to have their oral appliance fitted. The patient will wear their oral appliance at night to open their airway and minimize or eliminate snoring and sleep apnea.
Patients should wear their mouth guard every night and follow care instructions given by their dentist. Patients should bring their mouth guard to when they visit the dentist for dental exams and cleanings so the dentist can check the fit and wear of the appliance. Proper care will help the night guard last longer, oral appliances will need to be replaced over time.
A custom oral appliance for sleep apnea fees usually include the dental visits, molds, fittings, and follow-up appointment as well as the device itself. Most insurance companies cover some or all of the cost of oral appliance therapy.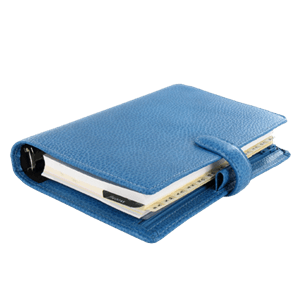 Plan Your Procedure
Procedure Recovery Location

In-Office
Contact Us
Sleep apnea may be preventing you or your partner from getting a good night's sleep, but a custom oral appliance can help everyone. Anyone who worries that they or their partner suffers from sleep apnea should schedule a consultation with our experienced dentist, Dr. Ross at City Smiles DC.
Related Procedures