Dr. Stuart Ross at City Smiles DC, offers a variety of treatments that can be combined for a full-mouth rehabilitation, also known as a smile makeover. Below, this list is just a few of the options that are available for patients. For a full list of treatments included, contact us to schedule a consultation with our dentist, Dr. Ross.
Periodontal rehabilitation – Our periodontal rehabilitation treatment helps clean up your teeth, to keep them free from disease, so we can begin applying restorative and cosmetic treatments.
Orthodontics – Misaligned teeth not only look a little off-putting, but they can also make it difficult to keep your mouth healthy. Extreme misalignments can lead to jaw pain and trouble cleaning your teeth. Through orthodontics, such as Invisalign® clear braces, patients can have their teeth straightened quickly and efficiently, in less time than it would take for traditional metal braces.
Dental implants – A dental implant entails surgically placing a titanium post within the jaw, where a missing tooth existed. At a later date, it is then covered with a ceramic crown. Dental implants can easily fill the gaps left behind by lost teeth while also helping strengthen the jawbone and improve oral health.
Crowns – With our CEREC® machine, we can now scan a patient's mouth, and construct brand new ceramic dental crowns right here in our office without sending it away to a laboratory. Crowns can cover damaged, chipped, and cracked teeth (with or without a root canal).
Veneers – Ceramic veneers are thin shells that cover the front surface of the teeth, effectively covering up cosmetic flaws on teeth such as discoloration, cracks, and chips. Veneers can also be shaped to fill wide gaps between teeth or superficially align teeth.
Are you ready to take a step into the smile makeover direction? If you're unhappy with the state of your smile in the Washington, DC Metro (Arlington, VA and Bethesda, MD) area, whether it's tooth loss, damage, or disease, we have the treatments to fix your smile. Dr. Ross is adept at helping you reach your smile goals with a variety of innovative treatments and his decades of experience. Contact us today to schedule a consultation with Dr. Ross, and we'll be happy to reach your smile goal.
Smile Makeover Reviews
"Hands down the best practice in DC. I've been seeing Dr. Ross and his team for almost 10 years. They are all incredibly friendly, easy to work with, and in an emergency are more than willing to bend over backwards for you. On top of the people, the office is state of the art. There is never a doubt that you are getting the best care here. I would highly recommend Dr. Ross to anyone."
- T.S. /
Google /
Mar 06, 2017
"Dr. Ross has been my dentist for many years. Despite living in Los Angeles,I have decided to continue with him alone for several reasons. The first and foremost is Dr. Ross' attentiveness and uncompromising genuine concern for my dental comfort and wellbeing. Just this past trip he noticed some decay on a tooth and scheduled me in early in the morning to see me before my flight that afternoon. His technology and technique are all top of the line and state of art. He never rushes but always manages to get me out of the office surprisingly quickly. His entire staff are genuinely nice human beings who also professionally take into account all of your patient needs. After a crown replacement this last visit Dr. Ross called me, after his office had closed, just to assure that I was comfortable and that the molding had been successful. That, and he once offered to drive my mother's car home when she was too loopy from a procedure to drive safely. I'm not saying this is something he can guarantee for you! But it is just another example of the care and remarkable concern that this doctor will have for you and yours. I'll be seeing him every six months until the teeth fall out of my head. Or, until he has to replace them all."
- A.M. /
Google /
Jan 27, 2017
"I found Dr Stuart Ross at the turn of the century. I was looking for an outstanding dentist at the technological edge and I found him. I fell into much more - a beautiful office, a well organized business that hums for the patient, super teamwork by the professional staff, a great patient-first attitude, and first rate people who are there year after year. It must be a great place to work. Ashley and Tina have been looking after me and making me laugh, not just smile, for over ten years. Highly recommended. If you need an entire new mouth, Dr Ross and team can build you one in an afternoon. Advanced dentistry at its best and most human."
- C.G. /
Google /
Jul 31, 2018
"Dr. Stuart Ross and his staff have provided me with excellent dental care. I completed extensive dental work at their conveniently located office in Downtown DC. From cleanings to restorative work, Dr. Ross and his team are outstanding and always work around my schedule. I highly recommend them for all your dental needs!"
- S.L. /
Google /
Mar 10, 2018
"Dr. Ross and his team are amazingly warm and friendly. They instill a sense of comfort in their patients and do all they can to make sure you understand your different options."
- A.H. /
Google /
Mar 03, 2019
Previous
Next
During the consultation, Dr. Ross will and explain the recommended procedures for the patient's smile makeover. Using 3D imaging, the dentist will show the patient the potential impact of the procedures and help the patient determine their smile makeover treatment plan. Once the patient and dentist have decided on smile makeover plan, the patient can schedule their appointment for the procedures or appointments, if needed.
The dentist will give the patient aftercare instructions based on the procedure or procedures being performed. In general, it is important that patients follow a good home oral health care regimen, including brushing, flossing, and mouthwash to maintain the results of their smile makeover. Additionally, patients should continue to come to the dentist twice a year, or as recommended by their dentist, for their regular dental exam and cleaning. Proactive dental care will help the patient's smile remain healthy, strong, and beautiful.
Most cosmetic dental procedures are not covered by insurance, but the front office will call to check if any of the costs are covered. The cost of a smile makeover will depend on the procedures the patient selects and the dentist will go over estimated costs and financing options during the consultation.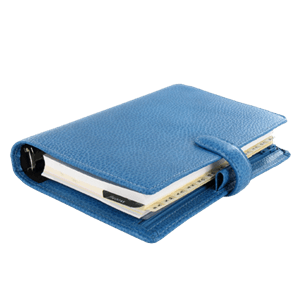 Plan Your Procedure
Procedure Recovery Location

In-Office
Contact Us
Make a list of all the issues that are concerning you, and bring it to your appointment so you can discuss your concerns. During your office visit in Washington, DC, you'll learn about the procedures that can help you achieve your goals and learn about new technology that makes it easier to get your best smile.
Related Procedures