When was the last time you visited a dental office? If it was a for an annual check-up, your trusted dental hygienist most likely took X-rays of your teeth and jaws to get a closer look at what's going on inside your mouth. Did you know that at City Smiles DC, led by board-certified dentist, Dr. Stuart Ross, we have state-of-the-art technology (Sirona GALILEOS® machine) to take a 360º scan of your jaw and skull, and translate it into a 3D model? We do, and we pride ourselves on staying up-to-date with the latest in innovative imaging technology. 3D imaging not only helps us assess our patient's problems, but allows us to show our patients how to better care for their smiles.
We want our patients to feel confident in the treatments and procedures that we perform, and this means creating a comprehensive plan to improve the look and health of the smile. With 3D imaging, Dr. Ross can not only show you what your teeth looks like underneath it all, but can also explain to you what changes need to be made. If you would like to learn more about 3D imaging, please call one of our Patient Coordinators to schedule an appointment.
Reviews
"This review only contains a rating"
- A.P. /
Google /
Mar 19, 2017
"I had a great experience with Dr. Ross and his Team at City Smiles. I was recommended to Dr. Ross to have 2 crowns done on front teeth that were in bad shape. While my regular Dentist was "ok" for the regular checkups, I was looking for someone that was really among the best in high quality serious dental procedures. Before I get into the results, I want to comment on the professional high end ambiance and service that was there at every step of this experience. Dr. Ross personally took a good amount of time to examine my teeth and fully explain his plan to make my teeth look and work like new again. I was pleased that the both teeth were done in one trip - abiet a 3 hour appointment. The color match is perfect, and Love the idea of lots of big grins and smiles. This truely was a 5 star experience."
- M.D. /
Google /
Jul 23, 2017
"I went to see Dr. Ross on the recommendation of a friend after I had a horrible experience with another dentist. That was over 10 years ago. I've recommended him to several other people who have been happy as well. Friendly, competent staff who treat their patients well! Thanks for all you do to make the experience positive."
- J.S. /
Yelp /
Jul 18, 2017
"Dr. Ross came recommended to me by a friend's family dentist, and I couldn't be happier with the service I receive. Not only do Dr. Ross and his staff make sure you're comfortable and take the time to go over what you're looking for with your dental health/provider, they also go above and beyond to address specific areas of concern. Dr. Ross clearly is incredibly experienced in dentistry and keeps abreast of the latest technology, while also being personally invested in his patients. He provides his professional expertise but also works with you to plan out your care based on your specific needs, priorities, or limitations. Also, I have incredibly sensitive teeth, and his staff checked in every step of the way to make sure I was comfortable and adjusted their approach as necessary. They are so gentle and thorough with cleanings--first cleaning I actually enjoyed! If you are someone who is anxious or had a difficult history with your teeth, or just looking for a great cleaning, I couldn't recommend him/his team more!"
- A.G. /
Google /
May 29, 2017
"My experience with Dr.Ross, Melissa, Jennifer and Tina was great. On my first appointment I came with my 2 yr old because I couldn't find a babysitter in time and everyone was very accommodating. Dr.Ross' wife even played with him while I used the restroom! Wonderful team wonderful service! Also my dental work is amazing, highly recommended."
- S.G. /
Yelp /
May 27, 2017
Previous
Next
What makes 3D imaging unique? When you looked at your past X-rays, were you able to tell what the differences were between teeth and the other issues? Chances are that the answer is "no." Here at City Smiles DC, we utilize 3D imaging machines to help our patients understand their oral health issues, and use these 3D models to show patients what their completed treatments could look like in the future. Thanks to the Sirona GALILEOS®, we can show the patient exactly what they need to know. It makes it professionally easier for us, and the patient can be better informed when making treatment planning decisions, and be more aware of how to take better care of their teeth.
With 3D imaging, most patients can skip the mold making all together, and see for themselves how their treatment will progress right there on the monitor. Dr. Ross can also utilize these images to create more accurate dental implants, crowns, onlays/inlays, and more. It streamlines the process a little more, making the treatments better planned and performed with fewer issues.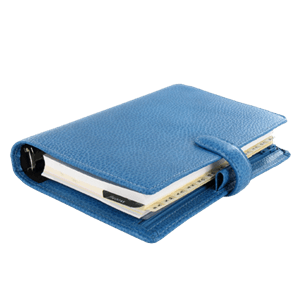 Plan Your Procedure
Procedure Recovery Location

In-Office
Contact Us
Comprehensive Care for All
In Washington, DC, not all dental offices offer the same treatments or the same technology for their patients. At City Smiles DC, you can take advantage of our 3D imaging, CEREC-crafted restorations, and more, to create a more accurate and efficient dental treatment. We would be happy to set up a consultation between you and Dr. Ross. During this consultation, patients can expect to have their teeth examined, discuss their options with Dr. Ross, and learn more about our unique machines. Come see for yourself why patients love Dr. Ross, his technology, and the team in Washington, DC.
Related Procedures