At City Smiles DC, Dr. Stuart Ross can perform a bite analysis to determine whether a patient has a bad bite, or if an occlusion disorder exists. We want to help our patients (of all ages) have a bright smile, healthy teeth, and a proper bite. If your teeth do not fit together just right, it can cause alignment issues, damage to your teeth and gums, and painful jaw joint problems now and in the future. When Dr. Stuart performs a bite analysis, he will measure the teeth's stability and what level of force is exerted by each individual tooth. He will also use diagnostic imaging to see how the teeth, jaw, and muscles work together, and what can be concluded from the images. If an occlusion disorder is ignored and the problems progress, the damage can become very painful, and in some cases debilitating. It is important to get proper oral health care so that you can live a healthier life. Find out more at a private consultation at our office with Dr. Ross.
Dr. Ross and his team will do their best to provide you with an in-depth analysis of your bite with state-of-the-art technology they have in their Washington, DC dental practice. You can expect to have diagnostic, digital X-rays and imaging, a 3D scan, a bite study, and a physical examination of your jaw and mouth at your bite analysis appointment.
You may seek a bite analysis to see what type of dysfunction or disorder of the jaw exists, and here are some of the most common signs:
Worn, cracked, broken teeth
Uneven, crooked teeth
Tightness and soreness in the jaw line
Inappropriately loose teeth
Inflamed muscles in the jaw
Receding gum lines
Clenching and grinding teeth when asleep or stressed out (bruxism)
Clicking or popping in the jaw while chewing, talking, or yawning
The cost of your bite analysis will be dependent on what the type of imaging is required. During your private consultation with our dentist, the fee schedule will be discussed for any screening or imaging that needs to be performed. If you have insurance coverage, some of the analysis maybe be covered in part or whole. Our Patient Coordinator will be happy to discuss this with you at your appointment.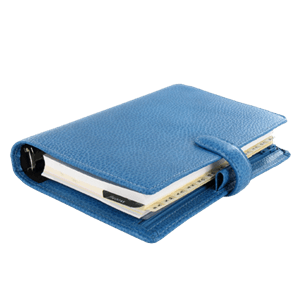 Plan Your Procedure
Procedure Recovery Location

In-Office
Contact Us
We can analyze and diagnose occlusal abnormalities, jaw disorders and other dental issues with our bite analysis at City Smiles DC. Many of these dental problems cause our patient's pain, and we want to help each one find the right answers to give proper treatment. Using state-of-the-art equipment in our Washington, DC office, we will gather all the information needed to give you a diagnosis. Contact our office today to set up an appointment for bite analysis.
Related Procedures