About Digital Impressions

@headingTag>
Have you visited the dentist before and been told that they need to take an impression of your teeth? Typically, this process entails biting down into a messy concoction in a mouth tray, sometimes inducing a gag reflex, and waiting for the material to set around your teeth in a mold. Some patients can't stand the taste or the feel of the material in their mouth, and it often requires staying in the office longer. At City Smiles DC, the comfort and care for our patients is our top priority. This includes providing the latest in digital impression technology, so that your valuable time with our board-certified dentist, Dr. Stuart Ross, is spent discussing your needs and that solutions are comprehensive. Let us take a look at what digital impressions can do for you.
We can use 3D models, produced by digital impressions, to make the production of dental restorations much smoother and more precise. We commonly use the digital impression when creating restorations for dental implants, dental crowns, onlays, inlays, dentures, and more. Don't let messy molds of the past keep you from visiting the dentist. You now have other options.
Reviews
"This review only contains a rating"
- A.P. /
Google /
Mar 19, 2017
"This review only contains a rating"
- M.L. /
Google /
May 06, 2017
"I love Dr. Ross's office and staff. He is very professional and provides high quality dental services.  He ensures that I retain all of my teeth and that my gums are health.  He and his staff have terrific personalities and offer the best quality dental service.  It's a joy to work with him and his staff.  My mouth feels fantastic!!!"
- D.R. /
Yelp /
Apr 10, 2017
"Dr. Ross is the perfect blend of GREAT bedside manner, comfort, and state-of-the-art skill & equipment. His staff is a reflection of his values too. Love them all and wouldn't think of going anywhere else for my dental needs!! Thank you City Smiles!!!"
- J.R. /
Google /
Apr 09, 2017
"This review only contains a rating"
- P.O. /
Google /
Apr 09, 2017
Previous
Next
What to Expect

@headingTag>
At City Smiles in Washington, DC, Dr. Ross uses a device known as the CEREC® Omnicam to create an accurate digital impression of your mouth. But how does the Omnicam work? The Ominicam is comprised of 3 pieces of equipment: the scanning wand, the scanning machine, and monitor for the 3D display. Using the scanning wand, Dr. Ross scans sections of your teeth. On the monitor, the pieces are joined together in a 3D model that you can move around, zoom in, and analyze for flaws. If a mistake is made, Dr. Ross can simply rescan the area for a more accurate print. If we had been using dental molds for the impression, a mistake would require the patient to return and make another mold of their teeth. Using the 3D model, Dr. Ross can point out where your problem areas are, and show you what the end result could be of your treatment (all of this, right from the chair you're sitting in).
Anticipated Costs

@headingTag>
We can contact your insurance provider to see if digital impressions are covered under your current dental plan. We can discuss the anticipated costs, insurance coverage, and/or out-of-pocket expense at your private dental consultation at our office. Also, keep in mind that each patient has different needs and different dental problems. We can walk you through the process at your appointment.
Other Considerations

@headingTag>
Patients have let us know how much they loved their new dental restorations, and how comfortable they feel. We can thank their digital impressions for a lot of that comfort, as this digitized version is more accurate in creating the restorations.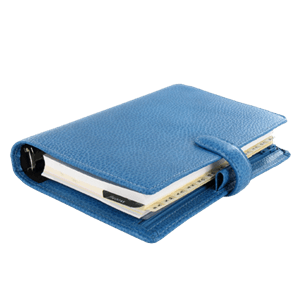 Plan Your Procedure
Procedure Recovery Location

In-Office
Contact Us
Impressive technology

@headingTag>
Are you due for a new restoration or other dental treatment, and want an accurate assessment of your oral health? Trust in digital impressions by Dr. Ross at City Smiles DC, where Washington, DC patients can get a more accurate view of their mouths for the work that needs to be done in collaboration with their own dental provider. Contact us today to schedule a consultation with Dr. Ross, and if you're due for a dental implant, dental crown, or other treatment, you can trust that a Omnicam digital impression will assist in the process.
Related Procedures