Our seasoned, dentist, Dr. Stuart Ross, keeps his dental practice in Washington, DC up-to-date with the latest in technology for the convenience of our patients. At City Smiles DC, we offer digital X-rays, a crisp imaging system that captures your images quickly and efficiently. With digital x-rays, Dr. Ross and our team can better analyze teeth and gums, plan your treatment more precisely, and guide you on the path towards optimal oral health.
Schick Elite by Sirona digital x-rays (which are portable and can be read off-site) make it easier for Dr. Ross to pinpoint your problem areas, from tooth decay, bacteria pockets, wisdom teeth, loosening teeth, and more. Digital X-rays have allowed us to better diagnose oral health issues and risks for patients of all ages here in Washington, DC. We can define possible dental caries, the beginnings of periodontal disease, assess your existing dental fixtures (such as implants, fillings, onlays/inlays, and more), and overall guide you down the best path of treatment that fits your needs.
Digital X-Rays Reviews
"Who knew going to the dentist could be so pleasant? The staff is EXTREMELY friendly, its so infectious, I always leave happier than I arrived. I wish I had a reason to come here more often!"
- L.M. /
Google /
Nov 02, 2016
"Dr. Ross and the staff at City Smiles are amazing! From the minute I walked in I was greeted with a smile. I can't say enough great things about Tina. She was gentle and thorough. Her pleasant conversation kept me relaxed the entire time.Dr. Ross is very professional and smiling the whole time. He was caring , listened to me and overall made me feel as if I was the only patient in the office. There were many patients in the office this particular day, but Dr. Ross, and Tina, and the rest of the staff took their time with me and really made me feel at ease. The level of professionalism at City Smiles really left an impression on me. But more importantly, the personal touch and the smiles the greeted me from my arrival until the minute I left will make me and my family loyal customers."
- B.M. /
Google /
Nov 02, 2016
"Dr Ross, Ashley and the others at City Smiles have been taking care of my dental needs for many years now. They have always been very personable and professional. I know that I can rely on them to take care of any dental problems I may have."
- I.M. /
Google /
Nov 02, 2016
"Really the benchmark against which all others should be measured."
- M.S. /
Google /
Nov 27, 2016
"The office itself is very clean and welcoming. The employees are very kind and professional. I would definitely recommend City Smiles to family and friends."
- H.F. /
Google /
Nov 25, 2016
Previous
Next
Digital X-rays take no more than 5 minutes to complete and are not painful for the patient. A digital sensor will be positioned in or around the patient's mouth. The picture is taken and instantly sent to a computer where the X-rays can be viewed by the dentist and easily stored in the patient's file for future reference. Keeping past X-rays helps the dentist see the patient's progress over time and makes it easier to notice changes.
Areas of imaging include:
Periapical: entire tooth, from crown to supporting bone
Bite-wing: lower and upper back teeth
Panoramic: teeth, jaws, and sinuses
Occlusal: the bite of the upper of lower jaw
After the X-rays are taken, the dentist will go over any concerns they see with the patient. The dentist will then go through the patient's options for treatment or any recommendations for home care to prevent possible problems. Digital X-rays use a smaller amount of radiation compared to traditional X-rays, but patients should still wear a lead apron and let their dentist know if they are pregnant or breastfeeding so extra precautions can be taken.
Since digital X-rays are a preventative procedure, most insurance will cover the costs, minus the patient's copay. Our office will call to determine the patient's coverage before billing.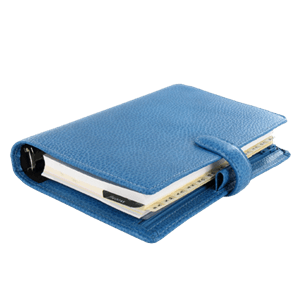 Plan Your Procedure
Procedure Recovery Location

In-Office
Contact Us
Digital X-rays help your dentist see and prevent dental problems, like cavities and gum disease. An annual dental exam with digital X-rays is an important part of every patient's oral health care plan. Call and schedule you check-up at City Smiles DC, and let Dr. Ross take a look at your teeth with our digital X-ray technology.
Related Procedures