Just like food, anything that is rotting has an odor. When plaque is present on the teeth, it takes the sugars from your foods and turns them into acid. Acid begins the rotting process of the protective enamel on your teeth. When allowed to progress, the process causes bad breath or halitosis. Halitosis can be a sign of serious health conditions, as well as a big sign you need to visit the dentist. At City Smiles DC, we offer bad breath therapy for our patients.
At City Smiles DC, we understand that not everyone is an expert in oral health care, so there is no reason to feel self-conscious about the condition of your teeth. Board-certified dentist, Dr. Stuart Ross and our dental team take a personal interest in your comfort and care. His goal is to give you the healthy smile you want and deserve, and to show you how diligence in oral care pays off. Allowing plaque to harden into tartar, which introduces bacteria into your mouth and body, is a sign that you are not properly caring for your teeth. We can provide you with a dental cleaning and other treatments to get you on the right path for better breath. To learn effective oral hygiene techniques for your teeth to stop bad breath, you should schedule an appointment for bad breath therapy at our office in Washington, DC.
Plaque is the soft sticky film filled with bacteria that forms on your teeth. After you eat and do not remove food particles from your teeth with brushing or flossing, the bacteria remains. Plaque buildup causes tartar. Tooth tartar that remains on the teeth makes it even more difficult to clean your teeth. Eventually, the tartar builds up under the gum, causing gingivitis. You can recognize gingivitis with gums that are swollen, red and bleed when brushing your teeth. This is an early sign that hardened tooth tartar has entered into the early stages of gum disease.
Reviews
"This review only contains a rating"
- A.P. /
Google /
Mar 19, 2017
"I had a great experience with Dr. Ross and his Team at City Smiles. I was recommended to Dr. Ross to have 2 crowns done on front teeth that were in bad shape. While my regular Dentist was "ok" for the regular checkups, I was looking for someone that was really among the best in high quality serious dental procedures. Before I get into the results, I want to comment on the professional high end ambiance and service that was there at every step of this experience. Dr. Ross personally took a good amount of time to examine my teeth and fully explain his plan to make my teeth look and work like new again. I was pleased that the both teeth were done in one trip - abiet a 3 hour appointment. The color match is perfect, and Love the idea of lots of big grins and smiles. This truely was a 5 star experience."
- M.D. /
Google /
Jul 23, 2017
"I went to see Dr. Ross on the recommendation of a friend after I had a horrible experience with another dentist. That was over 10 years ago. I've recommended him to several other people who have been happy as well. Friendly, competent staff who treat their patients well! Thanks for all you do to make the experience positive."
- J.S. /
Yelp /
Jul 18, 2017
"Dr. Ross came recommended to me by a friend's family dentist, and I couldn't be happier with the service I receive. Not only do Dr. Ross and his staff make sure you're comfortable and take the time to go over what you're looking for with your dental health/provider, they also go above and beyond to address specific areas of concern. Dr. Ross clearly is incredibly experienced in dentistry and keeps abreast of the latest technology, while also being personally invested in his patients. He provides his professional expertise but also works with you to plan out your care based on your specific needs, priorities, or limitations. Also, I have incredibly sensitive teeth, and his staff checked in every step of the way to make sure I was comfortable and adjusted their approach as necessary. They are so gentle and thorough with cleanings--first cleaning I actually enjoyed! If you are someone who is anxious or had a difficult history with your teeth, or just looking for a great cleaning, I couldn't recommend him/his team more!"
- A.G. /
Google /
May 29, 2017
"My experience with Dr.Ross, Melissa, Jennifer and Tina was great. On my first appointment I came with my 2 yr old because I couldn't find a babysitter in time and everyone was very accommodating. Dr.Ross' wife even played with him while I used the restroom! Wonderful team wonderful service! Also my dental work is amazing, highly recommended."
- S.G. /
Yelp /
May 27, 2017
Previous
Next
Excellent training and patient care at City Smiles DC will assure you that your teeth will be on the road to health and win the fight against tooth tartar. During a consultation for bad breath therapy, we will assess your teeth and gums for possible reasons for your halitosis. Having regular teeth cleanings are very important for fresh breath. Your dentist will discuss the right course of action and how in-depth the dental treatments will be for your situation.
Brushing (teeth, gums, and tongue), flossing, and using mouthwash daily is very important to your oral health. Your dentist may recommend a special type of mouth wash and toothpaste to also ward off continual bad breath between a hygiene routine. If you are not in the habit of brushing and flossing after meals, you will experience the growth of plaque on your teeth.
Also, keep in mind that if our treatments for bad breath do not help your situation, you may need to see your primary care physician to eliminate other health problems (such as an ulcer, acid reflux, or a gastrointestinal disorder) that may be adding to the state of your constant bad breath.
Our team will discuss a personalized treatment plan based on your oral health needs. Depending on the severity of your oral health, what procedures need to be performed, and how many sessions it may take too see optimal results, this will all be taken into account for your fees, insurance coverage, and out-of-pocket costs.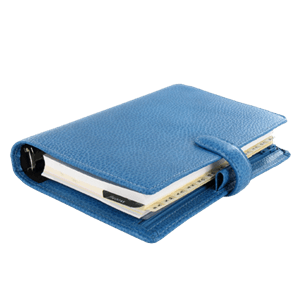 Plan Your Procedure
Procedure Recovery Location

Out-Patient
Contact Us
For the best in modern adult dentistry, give City Smiles DC a call today! Stop living with embarrassing bad breath. Get rid of tacky tooth tartar, and maintain a life-long, healthy smile with our dental practice in Washington, DC. We look forward to meeting you!
Related Procedures