Are you one of those patients, who put off the dentist, that have a constant tooth ache, but are afraid that you will need a root canal? At City Smiles DC, our board-certified general dentist, Dr. Stuart Ross, has 40 years of experience in providing his patients with compassionate, gentle dentistry. A root canal is an intensive procedure to relieve tooth pain, and stop the spread of infection to other teeth.
When the pulp of the tooth becomes infected, the tooth slowly begins to die. If the tooth is not so decayed that an extraction is not necessary, Dr. Ross may suggest a root canal treatment. Dr. Ross works closely with reputable endodontists within the DC Metro area and our office will transfer all information to the endodontist of your choosing.
For proper healing and to stop the pain and spread of infection throughout the bloodstream, the pulp of the tooth must be removed. You may be required to take antibiotics before and after the root canal treatment for best results. Once the pulp is extracted, the endodontist will use a filling material inside the tooth. Next, you will return to our office for a crown to protect it from damage and future infections.
Ask Dr. Stuart Ross about what your individual process may look like in a private consultation in his office in Washington, DC. Stop living with tooth pain today.
Reviews
"Dr Ross and his team are friendly and committed to your comfort and quality care.  Dr. Ross found a tooth that required surgery and quickly referred me for an additional consultation and to an oral surgeon.  I am grateful he identified the problem before it became a big problem.  Melissa did an excellent job and gave me a thorough and pain free cleaning.  The front desk are so kind and helped with additional appointments.  Highly recommend."
- S.M. /
Yelp /
Jan 24, 2018
"Going to the dentist has never been so pleasant! Dr Ross is wonderful as is his staff."
- M.D. /
Google /
Dec 10, 2017
"I have been getting my dental needs met at City Smiles since 1996, even though I have been living in London for the past two-and-a-half years. From the moment you step into the waiting room to the moment you step out of the dental chair, Dr. Ross and his associates are warm and welcoming. After twenty years of going to City Smiles, I feel like I am visiting an old friend who just happens to be incredibly handy with dental implements. Speaking of which: Dr. Ross and his team are constantly going to conferences and seminars so that they are on the cutting edge of dentistry. They have the latest in technology, and the care at City Smiles just keeps getting better and better. In over twenty years I have never had a complaint. My teeth look good and feel good, and I've been told I have great gums. I never thought I'd say this, but I actually enjoy going to the dentist. City Smiles is worth crossing the Atlantic for."
- S.K. /
Google /
Dec 03, 2017
"I was referred to Dr. Ross for veneers. Wow.....I've never felt so comfortable in the dentist chair until my visit at City Smiles. Dr. Ross and Tina were so professional, warm, and comforting. I had a lengthy procedure - 6 veneers in one day. The technology they offer creates veneers almost instantly. They talked me through every step of the process. I highly recommend Dr. Ross for veneers and plan to use City Smiles for my regular visits."
- K.A. /
Yelp /
Nov 27, 2017
"A completely different experience than I am accustomed to from a dental practice. I have been to two types of dentists before. One has the dentists doing the cleaning and x-rays and just about everything else. The other had a hygienist do the cleaning and the dentist would come in for about 10 seconds and say "You need to brush and floss more". In either case the level of care was probably average. Dr. Ross's office was a completely new experience. Based on his credentials and the scattered gray hair (he seems to have a great humbled sense of humor too), he has been practicing for a long time so he has a lot of experience, but it looks like he keeps up with all of the latest technology and has not stagnated. Some of the equipment is impressive. I am an Engineer so it was interesting to hear about some of it and Dr Ross was excited to show me. Dr. Ross spent more time with me than any other health care provider I have ever seen. He took many close up digital images of my teeth from every angle and used a digital X-Ray machine. He was instantly able to show me exactly where the problems were and it was very clear. I could also see quite clearly that I needed to get a sharper razor. All of the other dentists I have been to look with their eyes and try to explain in words what they are seeing. It might be obvious to them but the pictures really helped me. The hygienist was very professional and thorough. If your hygienist is not referencing X-Rays and close up images as they are cleaning your teeth and gums, they are behind the times. They are flying blind. You might get out of your dentist with a checkup and cleaning for $99.95, but it looks like Earl Sheib cleaned your teeth. By the way, the 1990's called, they want their dentist back.The receptionist staff was friendly and patient. I think with the proliferation of online reviews, many practices are paying more attention to how patients are treated by employees other than just the doctor. I have noticed an improvement at other dentist's/doctor's offices and it is very clear here that it is important. Dr. Ross was forthcoming on the costs of the various procedures I should consider, some of which he could provide and others he could not. Once I saw the pictures and he explained how not fixing certain issues would degrade my teeth faster since the hard enamel is worn or chipped, it made sense what I needed to do. I have had a few crashes/hits that affected my teeth so I was not expecting the best report card, however, I did not feel pressured to do anything at any point. In fact, I left the office without making any follow up appointments. No medical procedure is cheap so there are tough decisions to be made. I will be going back to have some more work done soon though, and will schedule the rest over time. I would rather deal with the issues up front while I am younger than be getting a ton of bridges, root canals, implants ... when I am 75 which would ultimately cost a lot more money. And I will have better looking teeth now. Probably like remodeling the kitchen right after you buy the house or right before you sell it. Do I want a nice smile now or do I want to look good at my funeral? I came in from Rockville to specifically to see Dr. Ross because my wife went to see him based on the great reviews and a recommendation from a friend. She had nothing but good things to say when she came home and had two teeth perfectly repaired. There are plenty of other dentists between my house and the middle of DC but I felt like I needed to re-baseline what I should expect from a dentist. Glad I went. There is a good pastry shop, Paul, right around the corner too. Dirty up all of the work you just had done. 3% of the reason I trekked in to DC. And no matter what they say, those donuts are not "oven baked" they are deep fried. Maybe I should write a review of Paul while I am at it."
- R.B. /
Google /
Nov 12, 2017
Previous
Next
Before the root canal begins, the dentist will numb the patient's teeth and gums with a local anesthetic, as well as nitrous oxide gas for further patient comfort and relaxation if needed. Once the patient is prepared, the dentist will carefully remove the pulp from the decayed tooth, both the visible portion of the tooth and the root below the gum line. After the tooth is removed, the dentist will place a crown or filling material to strengthen and protect the treated tooth.
After the root canal treatment, the patient's lips and gums will remain numb for a few hours, but the patients will be able to drive and leave to recover at home. If the patient is feeling any pain after the procedure, they can take an over-the-counter painkiller, following the instructions on the label. If the dentist placed a temporary crown over the tooth, the patient will return after the fixed crown is created and sent back to the office. The dentist will then place the crown and check the fit. The patient should return for annual dental exams and professional cleanings twice a year, or as recommended by the dentist.
The cost of the root canal will depend on how many teeth are being treated and where the teeth are located in the mouth. Additional costs may be added for emergency cases if the patient needs a same day or weekend root canal. If a crown or other dental implant is used, that cost will be added to the patient's total cost.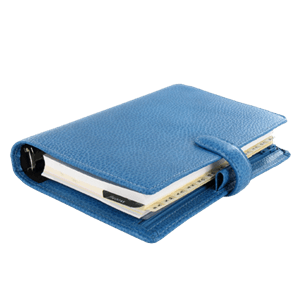 Plan Your Procedure
Procedure Recovery Location

In-Office
Contact Us
If you have a toothache or infection, make an appointment to have the dentist look at your tooth and talk about treatments, including a root canal. A root canal can prevent more serious dental problems and relieve your pain. Don't delay your visit to the dentist. Call and schedule with City Smiles DC today.
Related Procedures