Many of our patients have come to our office in Washington, DC expressing how hard it is to smile confidently with a receding gum line. All the cosmetic dentistry procedures and treatments performed on your teeth will not look their best if your gums are receded. Our board-certified dentist, Dr. Stuart Ross offers a solution to this problem with soft tissue or gum grafting at his practice, City Smiles DC. In his years of experience with the gum grafting procedure, he strongly believes that appealing gums frame your smile the best.
Gum recession is a sign of gum disease, and can be dangerous for your oral health. When the roots of your teeth are exposed from gums that are pulled back, you can experience tooth sensitive, tooth decay, chronic pain, and recurrent gum infections that only make the receding worse. At City Smiles DC, we can help restore your gum line and eliminate the "long in the tooth" look your smile is now exhibiting. During a personalized consultation with Dr. Ross, we would like to examine your gums and give you a recommendation as to not only fixing the aesthetics of your receding gums, but look further into why it is happening. Call and schedule your first appointment.
Benefits of the Gum Graft
Do you really think about your gums when you are brushing or flossing your teeth? You should. Keeping your gums healthy is just as important as whitening your smile. When you experience receding gums, you will benefit from having a surgical gum graft. These benefits could include:
More comfort: Once your added soft tissue graft has healed in place, it will decrease the painful sensitivity of your teeth as less is exposed.
Better appearance: Say good-bye to receding gums, which are not aesthetically pleasing. Bleeding, unhealthy looking gums make your teeth look uneven and exposed. Dr. Ross can make your gum lime more symmetrical, and reshape the tissue to reveal pink, plump gum tissue.
Improved gum health: Most of all, we want to improve your oral health and prevent tooth loss. When you have gum disease, as evident in receding gums, it can lead to serious dental issues in the future. We can provide treatments to rid the disease from the gums, and then restore the fullness with a soft tissue graft for optimal results.
Reviews
"This review only contains a rating"
- A.P. /
Google /
Mar 19, 2017
"I've been seeing Dr. Ross for thirty years. He is extremely talented and professional. He takes his time to makes every procedure as comfortable and pain-free as is possible. Very friendly staff give out free M&Ms. What's not to love?"
- J.S. /
Yelp /
Oct 01, 2017
"Not a big fan of going to the dentist, but even cleanings are a treat at City Smiles. Dr. Ross is up on all the latest tech and makes the experience pretty darn comfortable. I recently had to have a crown replaced and while this has been an ordeal at other dentists, the afternoon I spent was really great. Cozy blankets, eye protectors, a place for your stuff while you're waiting for the crown to cook, any kind of music you want, and just an overall very relaxing experience, all things considered. I've been going to Dr. Ross since I moved to DC about 4 years ago and he and his team are the best."
- D.H. /
Yelp /
Sep 24, 2017
"Dr. Ross is a dental artist! He beautifully repaired our teenage son's broken front tooth, eased fears, and explained the longer term plan and how the tooth will change with maturity. It is such a relief to have the excellent team at City Smiles caring for our family. I have been a happy client for more than 25 years."
- J.B. /
Google /
Sep 18, 2017
"This was an excellent experience. The staff was kind. The doctor was very thorough. He took away pain I was having from another dental facility. It is clean and neat. I highly recommend City Smile in DC."
- L.S. /
Google /
Sep 04, 2017
Previous
Next
A gum graft is a minor surgical dental procedure involving the removal of soft tissue from elsewhere in the mouth (such as the roof of the mouth) or with synthetic tissues, and then reintroducing into the receded gum area (with sutures). You can expect a local anesthetic to be applied to the treatment areas, and you may also qualify for some sort of sedation dentistry treatment as well. Our Surgical Assistants will make sure you are comfortable and relaxed throughout this invasive procedure. In the recovery period, the new tissue will bond closely with the existing gum tissue and trigger regeneration of healthy gum tissue. Given time, your gum will look fuller and symmetrical, giving your smile the perfect frame.
We will provide you with aftercare instructions before you leave our office, and our staff will answer any questions with great care. Please practice consistent oral hygiene (brushing and flossing) to keep your mouth and surgical site clean. It is very important not to smoke or use tobacco products, keep your stress levels down, and eat healthy soft foods to aid in your recovery. You may want to plan ahead and do your grocery shopping, fill prescriptions, and enlist a family member or friend to help you once you return home from this procedure. As you will be under the influence of sedation and pain relievers, we ask that you have someone at the appointment to drive you home.
Each patient in need of gum grafting services at City Smiles DC will have their own personalized treatment plan with a fee schedule appropriate for the services needed. We will discuss the fees associated with your treatment, what your insurance may cover, and financing options at a private consultation in our office.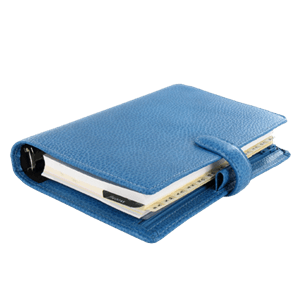 Plan Your Procedure
Procedure Recovery Location

In-Office
Contact Us
We would like to give you a solution to your receding gums. Think of how gorgeous your smile will look with gum grafting. We want to help you make an amazing first impression (especially for our patients in public service). With our board-certified general and cosmetic dentist, Dr. Ross has almost 4 decades of experience with soft tissue grafting and smile rejuvenation services. Smile with confidence, and call us today to schedule your consultation in our Washington, DC office.
Related Procedures