Unfortunately, sometimes a dead tooth must be taken out of the mouth with no way to restore it other than with a dental bridge or implant. Our dentist Dr. Stuart Ross fixes a gap between the teeth when necessary, and a dental bridge can help support a false tooth (with no post) that fills in a gap with 2 or more crowns attached to the false tooth. Then, crowns are placed over teeth surrounding the gap to anchor the false tooth in its new position.
Crowns, placed on the surrounding teeth, are called abutment teeth, and they support the false tooth by keeping it in the correct position and increasing its strength when the patient bites or chews food. Dental bridges can be made from metals, porcelain, or a combination of materials. The 3 main types of bridges are:
Traditional bridges are made up of a false tooth (pontic) surrounded on each side by a crown (abutment teeth).

Cantilever bridges are made of a false tooth surrounded on a single side by 1 or more crowns.

Maryland bridges, also known as a resin-bonded bridge, are made of a false tooth supported by wings or framework that is bonded to the natural teeth.
When a dental implant is not an option, the next best solution is having your bite or smile restored with a dental bridge. Come visit Dr. Ross at City Smiles DC, and learn more about all your restoration options in a private consultation.
Dental Bridges Reviews
"For the last 25 years of my life, I've had nothing but teeth hell.  Some say it's genetics, some say it's lack of care for my teeth and some say it is just bad luck.  Whatever it may be, I have to deal with it.  10 root canals, many fillings, crowns, bridges, you name it.Recently, I had an emergency.  I was out of town visiting new clients.  The night before my first meeting, I had a 3 unit bridge in the very forefront of my mouth fall out.  Not only did it fall out, but it cracked.  I called every dentist in town.  Luckily one was able to see me at 8am.  I was thrilled.  I showed up at 7:30 with the piece that fell out and sat down in the chair.After 2 minutes of sitting in the chair, he made it very clear, that the bridge was cracked and there was no way of cementing it back in.  Plain and simple.  He told me there was nothing he could do.  I went to my customer site and tried my best not to smile for the day.I continued to call Dentists that day hoping to find someone that could do something for me.  On my 8th call to an emergency Dental line, they referred me to a place in DC called City Smiles.  I called.  A receptionist answered and I began to explain my story.  She had me hold for 30 seconds before Dr. Ross picked up the phone and asked me to explain everything.  He wanted to know everything.  After I filled him in, he told me to be there in the morning the minute they opened. What Dentist picks up the phone?I got there about a half hour early.  2 minutes after I walked in the door, Dr. Ross came over to introduce himself and discuss the issue.  I was blown away.  It was like he was waiting for me to arrive.He took me the minute of my appointment.  I was prepared to hear that there was nothing he could do.  Contrary to my expectations, he created a new bridge that looked better than the one that fell out, matched my teeth better than the last one, and I was able to face my clients.Everyone in that office was extremely pleasant.  Not often do you find an office where everyone treats a patient with the same level of respect courtesy and empathy as I experienced here. Hats off to Dr. Ross and his staff.  Keep up the great work and thanks for getting me out of a terrible mess!"
- E.S. /
Yelp /
Nov 05, 2016
"Somehow I find it more relaxing going to the dentist than the rest of my day. All at City Smiles are great. I highly recommend them!"
- A.M. /
Google /
Nov 27, 2016
"City smiles makes me actually look forward to going to the dentist! Everyone is always friendly, and they all go out of their way to make you feel both comfortable and relaxed. They are genuinely interested in getting to know you and building a relationship with their clients. They are also very helpful in creating plans for dental care that work around your individual situation. I recomend this office wholeheartedly, as you will never have a more pleasant experience anywhere else!"
- A.C. /
Google /
Dec 27, 2016
"Dr. Stuart Ross and his staff have provided me with excellent dental care. I completed extensive dental work at their conveniently located office in Downtown DC. From cleanings to restorative work, Dr. Ross and his team are outstanding and always work around my schedule. I highly recommend them for all your dental needs!"
- S.L. /
Google /
Mar 10, 2018
"I've had a lot of dental work by Ross over about 15 years. A great dentist, if you can afford him. Not a BC/BS preferred provider, and very expensive. Ask for prices before agreeing to ANYTHING. Top notch hygienists and receptionists. Latest technology. Good people skills."
- Anonymous /
RateMDs /
May 10, 2008
Previous
Next
Preparing and placing a dental bridge usually takes at least 2 appointments at the dentist's office. During the first visit, the dentist will prepare the abutment teeth by filing them down to make room for the dental crowns. After the teeth are prepared, the dentist will take impressions of the teeth, which will be sent to a dental laboratory where experts will create a bridge, including the pontic and surrounding crowns for the abutment teeth. While the fixed bridge is being created, the dentist will place a temporary bridge over the patient's teeth for protection. Once the custom-made bridge is returned to the dentist's office, the dentist will remove the temporary bridge and cement the bridge into place. The dentist will check and adjust the bridge to give the patient their best fit, but the patient may need to return in a few weeks to have their fit and bite re-checked.
Dental bridges can last 5 – 15 years, or longer with proper home came and regular exams and cleanings by the dentist. Patients can keep their bridges and natural teeth healthy by brushing twice a day, flossing, and using an antiseptic mouthwash daily. Patients should make annual dental exams and bi-annual dental cleanings with their dentist to ensure the bridge is clean and in good condition.
Most dental insurance carriers will cover some or part of the cost of the bridge, so the front office will consult with the patient's insurance to get a better estimate of the patient's out-of-pocket costs. The cost of the bridge will include the appointments for the impressions and fitting, plus any follow up visits needed to adjust the bite and fit.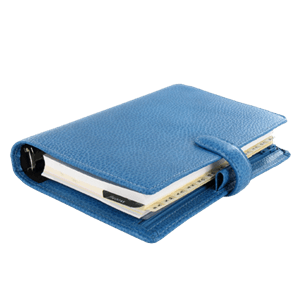 Plan Your Procedure
Procedure Recovery Location

In-Office
Contact Us
If you avoid smiling to hide a gap in your teeth, call our office in Washington, DC to schedule a consultation and learn about dental bridges and if they are right for you. Dr. Ross can tell you if a dental bridge can improve the appearance of your smile and give you a healthier mouth.
Related Procedures