At City Smiles DC, we have helped many patients in the Washington, DC area, including Bethesda, MD, and Arlington, VA, restore and strengthen their smile with CEREC dental crowns in our dental practice. With this technology, you can leave our office with a perfectly fitted, natural-looking crown in just one visit. Crowns are very strong, durable covers that fit snugly over an entire tooth to hide cosmetic issues like broken teeth, deep discoloration, or significant decay.
Usually made with porcelain, a CEREC dental crown looks and feels like a real tooth, and is used to provide strength and protection to the teeth, especially after procedures like a root canal. However, crowns can also be made from metal (gold, nickel, or steel), porcelain-fused-to-metal, all porcelain, or ceramic. Crowns with a porcelain or ceramic exterior are less durable than metal crowns, but they look and feel more like natural teeth. During the consultation, Dr. Ross will discuss your all of your crown options.
City Smiles DC conducts thorough examinations to determine whether or not same-day CEREC crowns are the best option. Once this initial consultation has proven a patient is a good candidate for CEREC, Dr. Ross will move forward with the treatment. CEREC crowns restore teeth's shape, size, and strength by covering the visible portions of the teeth or dental implants. Dr. Ross bonds CEREC crowns in place, which means they can only ever be safely removed by a dentist.
Dental Implant With Crown
While we offer fixed restorations with crowns, we also offer dental implants, which is a more in-depth dental procedure, that ends with a dental crown after the end of a healing process. A dental implant involves a surgically placed titanium screw planted inside the jawbone that fuses itself into place. Once it is healed, an abutment is placed on top of the screw. Once the implant has healed, we will then place a fixed restoration, your crown, to the top of the implant. If you would like to learn more about dental implants versus a dental crown, we would be happy to explain the procedure further, and discuss the options with you to make the best decision for your dental needs.
Dental Crowns Reviews
"Stuart Ross is expensive yet the quality of his work appears to fall short of excellent. After getting several second opinions I discovered that the treatment he was recommending was not necessary. I was also informed (by two top-rated dentists) that a crown he inserted fits poorly and needs to be replaced. They said that the computer-driven CEREC process that he relies on so heavily is a poor substitute for a skilled dentist's work."
- Anonymous /
RateMDs /
Oct 11, 2009
"Dr. Ross has been my dentist for many years. Despite living in Los Angeles,I have decided to continue with him alone for several reasons. The first and foremost is Dr. Ross' attentiveness and uncompromising genuine concern for my dental comfort and wellbeing. Just this past trip he noticed some decay on a tooth and scheduled me in early in the morning to see me before my flight that afternoon. His technology and technique are all top of the line and state of art. He never rushes but always manages to get me out of the office surprisingly quickly. His entire staff are genuinely nice human beings who also professionally take into account all of your patient needs. After a crown replacement this last visit Dr. Ross called me, after his office had closed, just to assure that I was comfortable and that the molding had been successful. That, and he once offered to drive my mother's car home when she was too loopy from a procedure to drive safely. I'm not saying this is something he can guarantee for you! But it is just another example of the care and remarkable concern that this doctor will have for you and yours. I'll be seeing him every six months until the teeth fall out of my head. Or, until he has to replace them all."
- A.M. /
Google /
Jan 27, 2017
"Within the first five minutes, Jennifer, who is easily one of the most attentive customer service professionals I've ever dealt with, calmed me down from a terrible experince I had with my previous dentist who is responsible for a good bit of unnecessary pain. She saw fit to negotiate the schedule such that I could be seen immediately (as a new patient), and profusely apologized for the way the previous dentist had treated me. Dr Ross, who has the best patient forward bedside manner I've ever experienced, spent 5 minutes with me before diagnosing my problem as so acute that he personally walked to the endontists office down the hall, and made an appointment for me, only to come back and retrieve me and more or less grab my hand and set me down in a chair in the other doctors office. Later, they refused to let me pay anything for this consult. I've already been back to Dr Ross, and I look forward to it every time because, damn, he's just fun tonbe around. But based on my experience thus far, I'll never go to another dentist as long as I live in the area. I've already made family members and my roommates promise to go as well."
- T.M. /
Google /
Dec 27, 2016
"I had a great experience with Dr. Ross and his Team at City Smiles. I was recommended to Dr. Ross to have 2 crowns done on front teeth that were in bad shape. While my regular Dentist was "ok" for the regular checkups, I was looking for someone that was really among the best in high quality serious dental procedures. Before I get into the results, I want to comment on the professional high end ambiance and service that was there at every step of this experience. Dr. Ross personally took a good amount of time to examine my teeth and fully explain his plan to make my teeth look and work like new again. I was pleased that the both teeth were done in one trip - abiet a 3 hour appointment. The color match is perfect, and Love the idea of lots of big grins and smiles. This truely was a 5 star experience."
- M.D. /
Google /
Jul 23, 2017
"That was so easy and efficeint - Outstanding! Dr. Ross replaced a cap that was so pain-free and efficient that I can't believe the whole thing was done in one easy session. Polite, courtesy, informative, and reassuring. This is professionalism at its best!!!"
- M.S. /
RateABiz /
Dec 16, 2015
Previous
Next
A dental crown usually takes only one appointment to complete. During the appointment, the dentist will prepare the tooth for the crown, take impressions of the tooth for the crown, and place a temporary crown over the tooth to protect it. The impressions are sent to our in-house dental laboratory where a customized crown(s) is created for the patient. Once their fixed crown(s) is complete, it is fitted and set by the dentist. The crown may need some minor adjustments to accommodate the patient's natural bite.
Patients do not usually have any pain after a crown is placed, but some patients experience discomfort or tooth sensitivity. Depending on the material, crowns can last from 7 – 40 years. Patients can extend the life of their crown by practicing good oral hygiene and visiting their dentist for regular exams and cleanings. If oral health is neglected, the tooth under the crown may develop a cavity or infection that will require more extensive treatment, like a root canal.
The total cost of a dental crown will depend on the materials used, as well as the amount of teeth treated, their condition, size, and location. The dentist will go over estimated costs and financing options during the patient's consultation and the front office can check with the patient's insurance to determine if any of their costs are covered.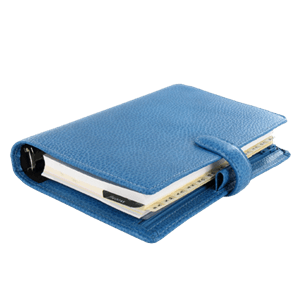 Plan Your Procedure
Procedure Recovery Location

In-Office
Contact Us
If you are concerned about the condition of your teeth, schedule a consultation with our dentist, Dr. Stuart Ross in Washington, DC to learn more about how crowns can help you. Everyone deserves a beautiful, healthy smile, so come in soon to City Smiles DC to find out how you can improve yours.
Related Procedures