Dentures and dental bridges were once considered the best solution to tooth loss, but this is no longer the case. Dental implants are at the forefront of modern dentistry, providing a quality and strength that other options pale in comparison. A dental implant is the closest thing to another natural tooth that a person can get. It is an individual replacement tooth made up of only 3 components: the fixture screw, the abutment, and the crown. Each of these components plays a simple, but crucial role in the structure of a dental implant (made by Zimmer, Nobel BioCare®, 3i™, 3M™, BioHorizons®, Legacy™ System, or Straumann®), and placed by our board-certified dentist, Dr. Stuart Ross.
The fixture screw: The first section of a dental implant is made of a strong metal called titanium, which has the unique quality of being biocompatible with the human body. This property allows the bone, which will surround the fixture screw once it is placed, to literally heal and fuse with the titanium. The fixture screw actually becomes a part of your body, incapable of moving, sliding, or falling out, yet still remaining resistant to decay.
The abutment or post: The middle piece of a dental implant is also made of titanium, and is a small circular connector, which can also be referred to as a post. Once the bone has finished healing around the fixture screw, the abutment (post) is fastened to it.
The dental crown: The third and final component of a dental implant is the crown. This is the piece that will play the role of the restored tooth. It is also the only part of the dental implant that will be visible once the implantation process is through. Each crown in handmade, and rigorously inspected and adjusted until it matched the size, shape, and texture of your the other natural teeth.
Because of this amazing system, patients, who suffer from tooth loss, can actually gain a strong, beautiful, and reliable implant in replacement of any teeth that are lost. These new teeth or "super teeth" will last a long time if you are willing to brush and floss. There really is no better option. A dental implant truly is the cutting-edge of modern dental technology, and now thanks to Dr. Ross at City Smiles DC, they are available to you right here in Washington, DC.
Dental Implants Reviews
"City Smiles is awesome. Went in today to have an implant readied for a future procedure and as always the experience was great. Dr. Ross is very concerned with comfort and avoiding pain. When it comes time to get numbed up he goes slowly and takes his time---the process is virtually pain free. He also allows you to get fully numb before proceeding. I almost fell asleep while he was working on me!"
- A.G. /
Google /
Nov 27, 2016
"Dr. Ross and his team have cured my dentophobia! I am thrilled with the outcome of my dental implants and, amazingly, the process was painless. I am so grateful to have such a talented, high tech, kind, and good humored dentist!"
- J.M. /
Google /
Dec 20, 2018
"1 review 5.0 star rating 8/10/2017 I was referred to Dr. Ross by a colleague because I was very disappointed with my then- dentist. I'm dealing with some advanced dental issue and was pretty overwhelmed. So, I decided to call his office and never looked back. Dr. Ross is very thorough. He was very good about learning about me and my history, and then making sure I understood what I'm dealing with and what my treatment meant. He's very caring! I was so surprised when he called to check on me after my first procedure. He's very comforting and makes sure he's accessible even after hours. Tina and Jennifer are also amazing! His team is very professional, empathetic, courteous, and respectful. I highly recommend Dr. Ross, I only wish I came to him sooner!"
- S.E. /
Google /
Jul 30, 2017
"I have been getting my dental needs met at City Smiles since 1996, even though I have been living in London for the past two-and-a-half years. From the moment you step into the waiting room to the moment you step out of the dental chair, Dr. Ross and his associates are warm and welcoming. After twenty years of going to City Smiles, I feel like I am visiting an old friend who just happens to be incredibly handy with dental implements. Speaking of which: Dr. Ross and his team are constantly going to conferences and seminars so that they are on the cutting edge of dentistry. They have the latest in technology, and the care at City Smiles just keeps getting better and better. In over twenty years I have never had a complaint. My teeth look good and feel good, and I've been told I have great gums. I never thought I'd say this, but I actually enjoy going to the dentist. City Smiles is worth crossing the Atlantic for."
- S.K. /
Google /
Dec 03, 2017
"I've had a lot of dental work by Ross over about 15 years. A great dentist, if you can afford him. Not a BC/BS preferred provider, and very expensive. Ask for prices before agreeing to ANYTHING. Top notch hygienists and receptionists. Latest technology. Good people skills."
- Anonymous /
RateMDs /
May 10, 2008
Previous
Next
Prior to the dental implant procedure, a thorough examination will be conducted. The dentist will examine the teeth and jawbone to assess whether the gums are healthy enough and if the patient has enough bone to properly support an implant. X-rays will be taken to help the dentist develop impressions of the mouth to ensure replacement teeth fit accurately and naturally. A local anesthetic can be given prior to the implant to minimize pain and discomfort. The dentist will place the small titanium post implant into the missing tooth's bone socket. During the course of the jawbone healing, it will grow around the implant.
The jawbone healing process can take 3 – 6 months as it lays a strong foundation for the replacement tooth to be placed. At this time, a small abutment, or connector post, is attached to the implant so that a new tooth, called a crown, can be placed. Other replacement options, such as bridges or dentures, can be used as well. The replacement will match the color, shape, and size of the patient's natural teeth to give it a consistent look.
Once the dental implant is set, a patient has the option of removable or fixed replacement teeth. Fixed teeth, such as crowns and bridges, are bonded into place. Some patients may opt for removable dentures that can be moved as much as needed. The dentist will work with the patient in order to determine the best option.
After the dental implants are installed, most patients report little to no pain. If there is any soreness, an over-the-counter pain medication can be taken. It is important for a patient to practice good oral hygiene after the procedure. This includes regularly brushing, flossing, and rinsing with antibacterial mouthwash. It's also important to keep up with regular dental appointments. If a patient practices proper oral hygiene and treats the implant with care, a dental implant is extremely durable and should last for a lifetime. In some instances, the replacement teeth may deteriorate due to wear and tear and may need to be replaced.
The cost of dental implants can vary widely depending on the number of teeth being replaced, and the complexity of the case. Insurance may not cover implants, but if the implants are deemed medically necessary, a patient's insurance plan might cover some of the costs.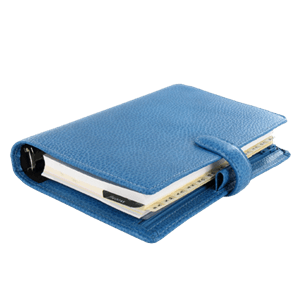 Plan Your Procedure
Procedure Recovery Location

Out-Patient
Contact Us
Replace and Restore Your Smile
Call City Smiles DC to take the first step toward your new smile. Don't let a simple thing like a missing tooth negatively affect your life. It's much too short not to smile as often as possible, and with confidence. Call to set up a consultation for your dental implant today. If you want to be proud of your smile again, dental implants can fill in missing teeth for a more attractive appearance. Anyone who has missing teeth is encouraged to call our office in Washington, DC to make a consultation appointment, and find out about their dental implant options.
Related Procedures