With the invention of the implant-supported bridges, it has truly changed the lives of millions of people, and the way they restore their teeth. Traditional dentures of the past are known to be difficult to wear, messy to clean, painful to adjust to on the gums, and even harder to keep in place while chewing or talking. Our dentist, Dr. Stuart Ross provides implant-supported bridges services to his patients so that they can have stability and comfort in wearing a prosthetic, such as an over denture.
Implant Supported Bridges are fixed into to the jaw bone, and can only be removed by a dentist. We offer patients a complimentary consultation to see if they are an appropriate candidate for implant supported bridges. Our implants are made by made by Zimmer, Nobel BioCare®, 3i™, 3M™, BioHorizons®, Legacy™ System, or Straumann®. Dr. Ross would be happy to discuss with you all your different options, and help you make the best decision based on your needs. Call and schedule your appointment at our Washington, DC dental practice today.
Implant Supported Bridges Reviews
"Hands down the best practice in DC. I've been seeing Dr. Ross and his team for almost 10 years. They are all incredibly friendly, easy to work with, and in an emergency are more than willing to bend over backwards for you. On top of the people, the office is state of the art. There is never a doubt that you are getting the best care here. I would highly recommend Dr. Ross to anyone."
- T.S. /
Google /
Mar 06, 2017
"Dr. Ross and his team are amazingly warm and friendly. They instill a sense of comfort in their patients and do all they can to make sure you understand your different options."
- A.H. /
Google /
Mar 03, 2019
Previous
Next
The process of dental implantation is a surgical one. Fortunately, it is a procedure that Dr. Ross can perform right here at City Smiles DC. Occasionally, dental implantation is performed in a hospital but this depends on the severity of the patients tooth loss and is not usually the case. The process of dental implantation is an out-patient procedure meaning you get to go home the very same day it is performed.
Right before surgery begins a sedative is administered, ensuring no discomfort. Then a staged surgery will begin. The process goes as follows:
Stage 1: The fixture screw of the implant will be surgically embedded into the recipients jawbone. The implant is then protected during the healing process while osseointegration is taking place. Osseointegration is the process in which your jawbone and the titanium of the dental implant fuse together and become one. It is because of this process that a dental implant becomes a part of your mouth. Once this first healing process is complete, the gum tissue which will have covered the implant will need to be removed so the fixture screw can be reached again.
Stage 2: At this point several months after placement, Dr. Ross will check to make sure osseointegration has taken place, and that the titanium of the fixture screw has successfully fused with the patient's jawbone. Dr. Ross will then attach the abutment to the fixture screw. The gum tissue is then given additional time to heal and surround the abutment to form a sleeve through which Dr. Ross will have access to the dental implant in the third stage of surgery.
Stage 3: Dr. Ross will now place the implant supported bridge into place. It is also the only part of a dental implant in which can be seen once the process is completed. Each crown within the supported bridge will be meticulously inspected and adjusted until it matches the patients other teeth exactly.
Once the temporary dentures are in place, the dentist will make adjustments as needed to ensure comfort and a natural look. Over the next few weeks and months, the patient will have check-ups. At around 6 months, when the gums have fully healed and the bone has fused to the implants, the dentist will take new impressions of the patient's mouth. From these, another set of teeth will be constructed. The temporary dentures will be removed and the custom-made implant supported bridge will be fitted into the patient's mouth for a long-lasting, brilliant smile. Implant supported bridges should be cared for just like a patient's normal teeth with daily brushing, flossing, and rinsing with mouthwash. A patient should keep up with regular dental check-ups and cleanings to keep their new teeth in optimal condition.
The cost of implant supported ridges are usually charged per arch for the upper or lower jaw, and final prices can vary significantly based on the patient's condition, whether the lower jaw, upper jaw, or both need implants. It is always best to consult with the dentist to get a detailed breakdown of the costs. Our front office can also check with the patient's insurance carrier to see if any of their costs are covered.
Dental implants are individual replacements for missing or severely decayed teeth. Each dental implant is made of a titanium fixture screw which is surgically implanted into the recipient's jaw. Titanium possesses the amazing property of being biocompatible with the human body. This means your jaw bone and the titanium fixture screw will fuse together and become one. A dental implant acts just like a normal tooth will a real root that will never come out or move. What's more is that titanium and the materials dental implants are resistant to decay.
The fact it that dental implants are better for your all-around-health because they are the closest possible thing a patient can get to receiving another natural tooth. They are strong, reliable, and can last a lifetime as long as you are willing to brush and floss your teeth twice a day.
On top of all this, dental implants can actually help rebuild your natural bite strength. Once your mouth heals around the dental implant, your jaw's muscles will register that there is no longer a gap or inconsistency in your bite pattern, which is what missing teeth cause. The jaw muscles can then begin to strengthen again naturally. It's the same way that the muscles in a broken arm begin to strengthen again after the bone is healed.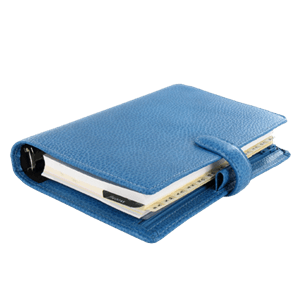 Plan Your Procedure
Procedure Recovery Location

In-Office
Contact Us
Custom, Hassle-Free implants
If you are currently missing teeth or struggling with the everyday hassles of dentures and dental bridges, then the choice to call Dr. Ross in Washington, DC should be an easy one. Give City Smiles DC a call to set up a private consultation with the doctor to discuss how dental implants could vastly improve your life.
Related Procedures