About Inlays/Onlays

@headingTag>
At City Smiles DC, we provide our patients, young and old, with dental onlays and inlays when a simple filling will not do the job, but a porcelain crown is not necessarily warranted for the tooth decay that needs to be addressed. A dental onlay or inlay is very similar to a tooth-colored filling, but is used when a patient has significant tooth decay, yet still has enough healthy tooth left to not need a whole crown. Our board-certified dentist, Dr. Stuart Ross can make a digital impression of your tooth, create a mold of the lost section, and create an onlay or an inlay to fit in the area so that the tooth can be whole again.
Inlays and onlays can be made with several materials, including gold, porcelain, or resin. For visible front teeth, Dr. Ross will usually recommend a tooth-colored porcelain to match your existing teeth, and to maintain the appearance of the smile. Resin may be used for the molars, which will last longer against teeth grinding. Patients report to Dr. Ross that these restorations, with good care, are a long-lasting solution to their dental decay. If you would like to learn more about inlays and onlays, schedule a consultation with one of our friendly Patient Coordinators in our Washington, DC office.
Dental Inlays

@headingTag>
When the center of a tooth is damaged, or a deep filling noticeably needs replaced, we can apply a tooth-colored dental inlay to the surface are of the tooth to strengthen it for chewing without the need for a dental crown.
Dental Onlays

@headingTag>
Onlays, which are placed on the cusps, or the biting surface of the teeth, to make the tooth more durable, can also strengthen teeth when a filling won't do the job and a crown really isn't necessary at this point. Oftentimes, patients will opt for dental onlay treatment for cosmetic reasons, bite issues, misalignment, upgraded crowns, and more.
Reviews
"This review only contains a rating"
- A.P. /
Google /
Mar 19, 2017
"This review only contains a rating"
- M.L. /
Google /
May 06, 2017
"I love Dr. Ross's office and staff. He is very professional and provides high quality dental services.  He ensures that I retain all of my teeth and that my gums are health.  He and his staff have terrific personalities and offer the best quality dental service.  It's a joy to work with him and his staff.  My mouth feels fantastic!!!"
- D.R. /
Yelp /
Apr 10, 2017
"Dr. Ross is the perfect blend of GREAT bedside manner, comfort, and state-of-the-art skill & equipment. His staff is a reflection of his values too. Love them all and wouldn't think of going anywhere else for my dental needs!! Thank you City Smiles!!!"
- J.R. /
Google /
Apr 09, 2017
"This review only contains a rating"
- P.O. /
Google /
Apr 09, 2017
Previous
Next
What to Expect

@headingTag>
A dental inlay or onlay usually takes 2 visits to the dentist's office. During the first visit, the dentist will prepare the damaged tooth or teeth and make an impression for a molds that will be sent to a dental laboratory. Once the custom inlay or onlay is made at the lab and returned to the dentist, the patient will come in to have their inlay or onlay placed, fitted, and bonded.
Treatment Aftercare

@headingTag>
Once the inlay or onlay is bonded to the tooth, patients should not need to alter their home oral care routine. Inlays and onlays should be brushed with the natural teeth at least twice a day and flossed at least once a day. The inlay or onlay may wear down over time and need to be replaced. Patients should continue to see their dentist at least twice a year for professional cleanings and an annual exam where the dentist can check the integrity of their inlay or onlay.
Anticipated Costs

@headingTag>
The cost will depend on how many areas are being treated, the size of the areas treated, and the material chosen for the inlay or onlay. During the initial consultation, the dentist will go over the patient's options and the break down of costs.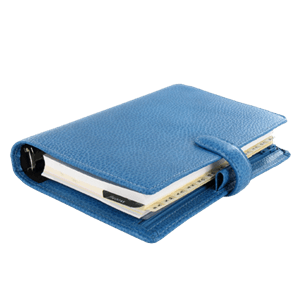 Plan Your Procedure
Procedure Recovery Location

In-Office
Contact Us
Restore, Renew, and Protect

@headingTag>
Are you ready to revamp your smile at City Smiles with Dr. Stuart Ross? If your smile needs a touch-up to hide those cracks, chips, or decayed sections of your tooth, give us a day to create quality molds with our in-office, digital impression technology. Schedule a consultation with Dr. Ross, where you can discuss your smile goals, discover our available treatments in more detail with inlays and onlays in our Washington, DC office.
Related Procedures