At City Smiles DC, we provide our patients, young and old, with dental onlays and inlays when a simple filling will not do the job, but a porcelain crown is not necessarily warranted for the tooth decay that needs to be addressed. A dental onlay or inlay is very similar to a tooth-colored filling, but is used when a patient has significant tooth decay, yet still has enough healthy tooth left to not need a whole crown. Our board-certified dentist, Dr. Stuart Ross can make a digital impression of your tooth, create a mold of the lost section, and create an onlay or an inlay to fit in the area so that the tooth can be whole again.
Inlays and onlays can be made with several materials, including gold, porcelain, or resin. For visible front teeth, Dr. Ross will usually recommend a tooth-colored porcelain to match your existing teeth, and to maintain the appearance of the smile. Resin may be used for the molars, which will last longer against teeth grinding. Patients report to Dr. Ross that these restorations, with good care, are a long-lasting solution to their dental decay. If you would like to learn more about inlays and onlays, schedule a consultation with one of our friendly Patient Coordinators in our Washington, DC office.
When the center of a tooth is damaged, or a deep filling noticeably needs replaced, we can apply a tooth-colored dental inlay to the surface are of the tooth to strengthen it for chewing without the need for a dental crown.
Onlays, which are placed on the cusps, or the biting surface of the teeth, to make the tooth more durable, can also strengthen teeth when a filling won't do the job and a crown really isn't necessary at this point. Oftentimes, patients will opt for dental onlay treatment for cosmetic reasons, bite issues, misalignment, upgraded crowns, and more.
Reviews
"This review only contains a rating"
- A.P. /
Google /
Mar 19, 2017
"I had a great experience with Dr. Ross and his Team at City Smiles. I was recommended to Dr. Ross to have 2 crowns done on front teeth that were in bad shape. While my regular Dentist was "ok" for the regular checkups, I was looking for someone that was really among the best in high quality serious dental procedures. Before I get into the results, I want to comment on the professional high end ambiance and service that was there at every step of this experience. Dr. Ross personally took a good amount of time to examine my teeth and fully explain his plan to make my teeth look and work like new again. I was pleased that the both teeth were done in one trip - abiet a 3 hour appointment. The color match is perfect, and Love the idea of lots of big grins and smiles. This truely was a 5 star experience."
- M.D. /
Google /
Jul 23, 2017
"I went to see Dr. Ross on the recommendation of a friend after I had a horrible experience with another dentist. That was over 10 years ago. I've recommended him to several other people who have been happy as well. Friendly, competent staff who treat their patients well! Thanks for all you do to make the experience positive."
- J.S. /
Yelp /
Jul 18, 2017
"Dr. Ross came recommended to me by a friend's family dentist, and I couldn't be happier with the service I receive. Not only do Dr. Ross and his staff make sure you're comfortable and take the time to go over what you're looking for with your dental health/provider, they also go above and beyond to address specific areas of concern. Dr. Ross clearly is incredibly experienced in dentistry and keeps abreast of the latest technology, while also being personally invested in his patients. He provides his professional expertise but also works with you to plan out your care based on your specific needs, priorities, or limitations. Also, I have incredibly sensitive teeth, and his staff checked in every step of the way to make sure I was comfortable and adjusted their approach as necessary. They are so gentle and thorough with cleanings--first cleaning I actually enjoyed! If you are someone who is anxious or had a difficult history with your teeth, or just looking for a great cleaning, I couldn't recommend him/his team more!"
- A.G. /
Google /
May 29, 2017
"My experience with Dr.Ross, Melissa, Jennifer and Tina was great. On my first appointment I came with my 2 yr old because I couldn't find a babysitter in time and everyone was very accommodating. Dr.Ross' wife even played with him while I used the restroom! Wonderful team wonderful service! Also my dental work is amazing, highly recommended."
- S.G. /
Yelp /
May 27, 2017
Previous
Next
A dental inlay or onlay usually takes 2 visits to the dentist's office. During the first visit, the dentist will prepare the damaged tooth or teeth and make an impression for a molds that will be sent to a dental laboratory. Once the custom inlay or onlay is made at the lab and returned to the dentist, the patient will come in to have their inlay or onlay placed, fitted, and bonded.
Once the inlay or onlay is bonded to the tooth, patients should not need to alter their home oral care routine. Inlays and onlays should be brushed with the natural teeth at least twice a day and flossed at least once a day. The inlay or onlay may wear down over time and need to be replaced. Patients should continue to see their dentist at least twice a year for professional cleanings and an annual exam where the dentist can check the integrity of their inlay or onlay.
The cost will depend on how many areas are being treated, the size of the areas treated, and the material chosen for the inlay or onlay. During the initial consultation, the dentist will go over the patient's options and the break down of costs.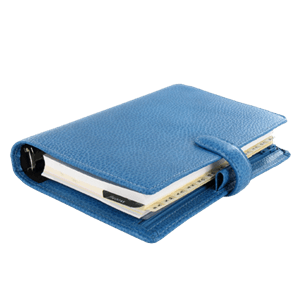 Plan Your Procedure
Procedure Recovery Location

In-Office
Contact Us
Restore, Renew, and Protect
Are you ready to revamp your smile at City Smiles with Dr. Stuart Ross? If your smile needs a touch-up to hide those cracks, chips, or decayed sections of your tooth, give us a day to create quality molds with our in-office, digital impression technology. Schedule a consultation with Dr. Ross, where you can discuss your smile goals, discover our available treatments in more detail with inlays and onlays in our Washington, DC office.
Related Procedures