Resources
Your First Visit
Your First Visit
---
Office Visits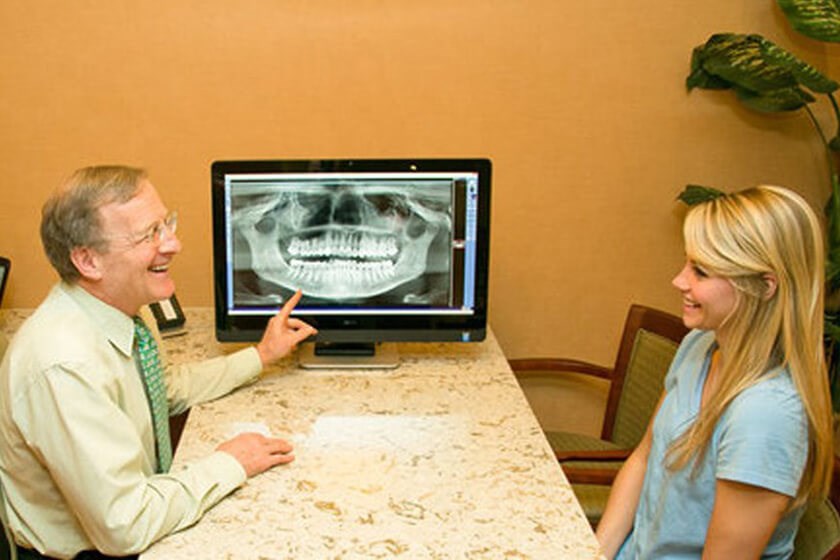 Our practice is committed to providing you with safe, gentle, high quality dental care. Our goal is to take care of you for your lifetime in the manner that you want to be treated. We are sensitive to your needs, and it is our mission to make you feel comfortable visiting our practice while providing you with the most excellent care possible.
We feel there are four responsibilities each visit. The first two are ours and second two are yours:
We will share with you everything about your dental health.
We will fully explain to you everything that we have brought to your attention.
Your responsibility is to ask any questions you have in order to feel comfortable with the information provided.
You need to make any treatment decisions based on what is best for you.
The First Visit
Your first visit is all about you – your comfort, your happiness, and your health. During your first appointment with us, we will:
Get to know each other
Review your dental and medical history
Take digital X-rays of your teeth and mouth, if necessary, as well a baseline image of your mouth using a 35mm DSLR camera
Clean and polish your teeth – checking your teeth for any cavities or early signs of tooth decay and gums for gum disease – if that is what you have scheduled
---
Appointment Policy
We see all patients on an appointment basis. We make every attempt to see you in a timely manner and complete your treatment as efficiently as possible. If you cannot keep your appointment, kindly give our office two business days' notice so we can extend this valuable time to another patient.
---
Financial Information
Your smile is yours forever, and we want to make it as easy as possible for you to receive the best dental care whenever you need it. The cost of your treatment will vary depending on your individual needs and treatment plan. We will discuss this with you before you begin, so you will feel comfortable in making the best choice for you and your smile.
Insurance
We will help you maximize your benefits through your provider and help you with filing support. As a courtesy, we will electronically submit your claim form to companies that accept electronic claims. Because we are an out-of-network provider, payment is due to us at the time of service, and then your carrier will pay you directly, according to the terms of your benefit plan. Upon request, we will also provide you with a copy of the claim form at each visit should there be any need for you to pursue it further with your benefit provider.
Affordable Payment Plans
We are happy to assist those patients who wish to have the benefits of care now, without adversely affecting their lifestyle. Our practice accepts checks and all major credit cards.
CareCredit is a credit card company which turns the cost of medical treatments into manageable payments for patients. Dr. Stuart Ross accepts CareCredit and is happy to offer a 12 month interest differed payment plan. Not only can patients use the credit card for medical treatment, it can be used for your pets care with your Veterinarian.
---
We understand that you have a busy schedule, so when you're preparing to visit us, please remember to alert us to any time restrictions or constraints so we can assist you in honoring your personal commitments.
The American Dental Association recommends visiting your dentist every six months for regular checkups and routine teeth cleanings to keep your teeth and gums healthy.